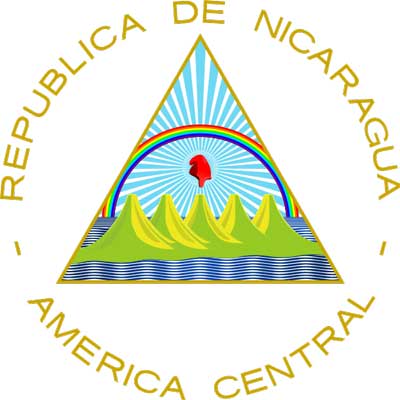 Schmidt & Schmidt provides extracts from the commercial register of Nicaragua with a translation and apostille.
Republic of Nicaragua is a sovereign state in Central America, and the largest country of its region by area. This is a presidential republic. Local currency is the Nicaraguan córdoba. Official language is Spanish, with seven regional languages recognised (including English). Nicaragua is a member of the United Nations, World Trade Organisation, International Monetary Fund, and the World Bank.
Nicaragua is one of the poorest countries in the Americas. Its economy is mainly based on agriculture. Remittances also play an important role in the Nicaraguan economy. Another major sector is tourism. Most of the population is employed in the services sector. Some experts think that most economic activities in Nicaragua are carried out in the informal sector, without any official registration.
Nicaragua is not an offshore jurisdiction. At the same time, Nicaragua is closely monitored by the Financial Action Task Force (FATF), namely, the country's measures against money laundering and terrorist financing.
Business activities in Nicaragua are regulated by the Civil Code, Commercial Code, and other relevant laws.
Main types of businesses in Nicaragua
Sociedad Anónima – joint-stock company
Sociedad Colectiva – partnership
Sociedad Colectiva de Responsabilidad Limitada – limited liability partnership
Sociedad en Comandita Simple – limited partership
Sociedad en Comandita por Acciones – joint-stock partnership in commendam
What is a commercial register?
In our video we explain the definition and function of a commercial register and how you can verify the reliability and solvency of your foreign business partner.
Should you wish to check the sincerity of your foreign business partner's request, Schmidt&Schmidt will gladly assist you.
We offer extracts from the commercial registers of more than 100 different registers in countries spread all around the globe. Additionally, we offer annual statements for a variety of companies. The original extract from any commercial register can be sent to you by mail or as a pdf-file via e-mail. Besides that, commercial register extracts can be authenticated with an apostille.
Registration of companies in Nicaragua is a task of the Public Registry of Companies and Real Estate (Registro Público de la Propiedad Inmueble y Mercantil) – a subsidiary institution of the Supreme Court of Justice.
Public register of companies was created in 1904. Today it is being reformed, and since 2014 registration of companies in Nicaragua has been done via special administrative centres and via the "single-window system" (Ventanilla Única de Inversiones – VUI).
Commercial register of Nicaragua exists both in paper and electronic forms.
Contents of the register
Main extract available from the business register of Nicaragua is a company profile. It comes in the Spanish language and contains information about a company, relevant at the moment of the request.
Full legal name
Registration number and date
Type of business
Legal address
Current status (active/inactive)
Main activities
Owners and key management
Other available information
NB: Information about some companies may be unavailable.
Search in the register is not free of charge. Search results are sent to you within 5-7 days after request submission.
To get a required document, we will need the following information about a company:
Full legal name
Registration number
An extract from the business register of Nicaragua can be used in order to:
Obtain detailed information about potential business partners
Negotiate foreign trade agreements
Register legal entities with foreign participation
File legal claims
Nicaragua acceded to the The Hague Convention Abolishing the Requirement of Legalisation for Foreign Public Documents on 7 September 2012.
Therefore, the documents issued in Nicaragua are subject to a simplified apostilling procedure, thus the documents gain full legal value in Convention member states after notarised translation.
In addition, you can order notarised translation from Spanish.
We provide extracts from the register in strict compliance with the legislation of the Republic of Nicaragua and the General Data Protection Regulation.
Inquiries are processed within one working day. Courier delivery of apostilled documents is paid separately by courier service tariffs.
Our services can be paid by bank transfer, PayPal or by credit card.



You can order free preliminary availability check of required information on our website.
Service
Price incl. German VAT 19%
Price excl. VAT

Price for an Electronic Extract

from

119,00

€

from

100,00

€

Price for an Extract with Apostille without international shipping

from

714,00

€

from

600,00

€



Do you have any questions about the offer? Contact us and arrange a free of charge consultation!