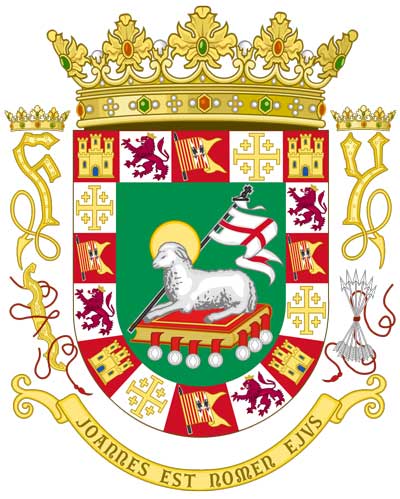 Schmidt & Schmidt provides extracts from the commercial register of Puerto Rico with a translation and an apostille.
The Commonwealth of Puerto Rico is an unincorporated territory of the United States of America, located in the Greater Antilles in the Caribbean. Head of state is the president of the United States. The local government is headed by the Governor of Puerto Rico, elected directly by the population of the island. Local currency is the US dollar. Official languages are Spanish (spoken by 95% of population) and English (5%).
Even though the economy of Puerto Rico is classified as "high income", it has been facing a lot of challenges in the recent decade. Puerto Rico is fully dependent on the mainland USA, and is not capable of being self-sufficient. It is twice poorer than the poorest of the US states (Mississippi), with almost half of the population below the poverty line, high unemployment rate, and shrinking population. Moreover, Puerto Rico is highly volatile when it comes to natural disasters. Manufacturing takes up about 46% of the local GDP, while the largest percentage of the population (about 30%) is employed in the services sector.
Puerto Rico has been in an economic depression since 2006. Inefficient policies of the local government led to a serious financial crisis – the island's debt exceeds 74 billion dollars, which is about 70% of local GDP. Due to this massive debt, the economy of Puerto Rico is now supervised by the federal oversight board. Prior to the crisis, the economic development of Puerto Rico was driven by tax breaks that attracted non-resident firms to the island. When tax exemptions were cancelled, businesses fled the island, leaving Puerto Rico on the brink of bankruptcy.
Puerto Rico is not considered a tax haven. Despite the difficult financial situation, Puerto Rico still has something to offer to foreign investors, such as favourable legal and fiscal framework, strategic geographical location, modern infrastructure and less expensive labour than of the mainland USA. Only government agents pay federal income tax in Puerto Rico. Business activities in Puerto Rico are regulated by the 1995 General Corporations Act and other relevant laws.
Main types of businesses in Puerto Rico
Domestic for profit corporations
Domestic non-profit corporations
Professional corporations
Closed corporations
Public benefit corporations
Limited liability societies
Domestic for profit limited liability companies
International financial centers
There are also several types of representations of foreign companies on the island, as well as non-profit organisations, banks, trusts, cooperatives, and insurance companies.
What is a commercial register?
In our video we explain the definition and function of a commercial register and how you can verify the reliability and solvency of your foreign business partner.
Should you wish to check the sincerity of your foreign business partner's request, Schmidt&Schmidt will gladly assist you.
We offer extracts from the commercial registers of more than 100 different registers in countries spread all around the globe. Additionally, we offer annual statements for a variety of companies. The original extract from any commercial register can be sent to you by mail or as a pdf-file via e-mail. Besides that, commercial register extracts can be authenticated with an apostille.
Registration of companies in Puerto Rico is a task of the Registry of Corporations supervised by the Puerto Rico Department of State. The procedure of registration was updated in 2009.
Contents of the register
Main extract available from the business register of Puerto Rico is a company profile called Información de corporación. It comes in the Spanish language and contains information about a company, relevant at the moment of the request.
Full legal name
Registration number and date
Type of business
Legal address
Current status (active/inactive)
Registrar's details
Certificate of Incorporation
Memorandum and Articles of Association
Annual reports
NB: Information about some companies may be unavailable.
Search in the register is not free of charge. Search results are sent to you within 2-3 days after request submission.
To get a required document, we will need the following information about a company:
Full legal name
Registration number
An extract from the business register of Puerto Rico can be used in order to:
Obtain detailed information about potential business partners
Negotiate foreign trade agreements
Register legal entities with foreign participation
File legal claims
Puerto Rico acceded to the The Hague Convention Abolishing the Requirement of Legalization for Foreign Public Documents on 15 October 1981, as a part of the United States of America.
Therefore, the documents issued in Puerto Rico are subject to a simplified apostilling procedure, thus the documents gain full legal value in Convention member states after notarised translation.
In addition, you can order notarised translation from Spanish.
We provide extracts from the register in strict compliance with the legislation of the Commonwealth of Puerto Rico, Unites States of America and the General Data Protection Regulation.
Inquiries are processed within one working day. Courier delivery of apostilled documents is paid separately by courier service tariffs.


You can order free preliminary availability check of required information on our website.
Service
Price incl. German VAT 19%
Price excl. VAT

Price for an Electronic Extract

from

119,00

€

from

100,00

€

Price for an Extract with Apostille without international shipping

from

714,00

€

from

600,00

€



Do you have any questions about the offer? Contact us and arrange a free of charge consultation!