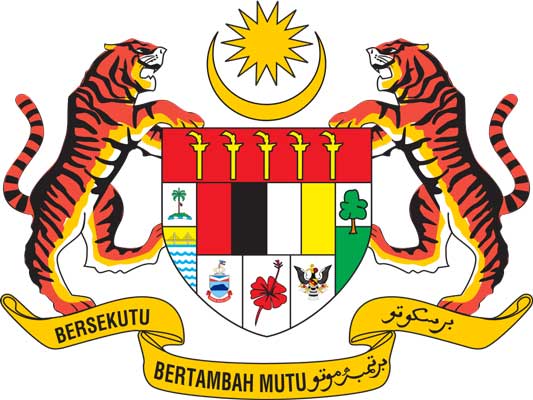 Schmidt & Schmidt provides extracts from the commercial register of Malaysia with a translation and an apostille as pdf-file via e-mail.
Malaysia is a state in Southeast Asia. The country is a federal parliamentary elective constitutional monarchy, with the king as head of state. Local currency is the Ringgit (RM), the official language is Malay, however English is classified as a recognised language and widely spoken. Malaysia is a member of the Commonwealth of Nations.
Malaysia demonstrates high economic growth and currently has the highest GDP in all of Asia. The country is a respected investment location, ever since 1980 the investment climate is actively being supported by the malaysian government.
Malaysia has a mixed legal system. Corporate practice is regulated in the Companies Act of 2016, the Law on Limited Liability Companies of 2012 and other legal statutes.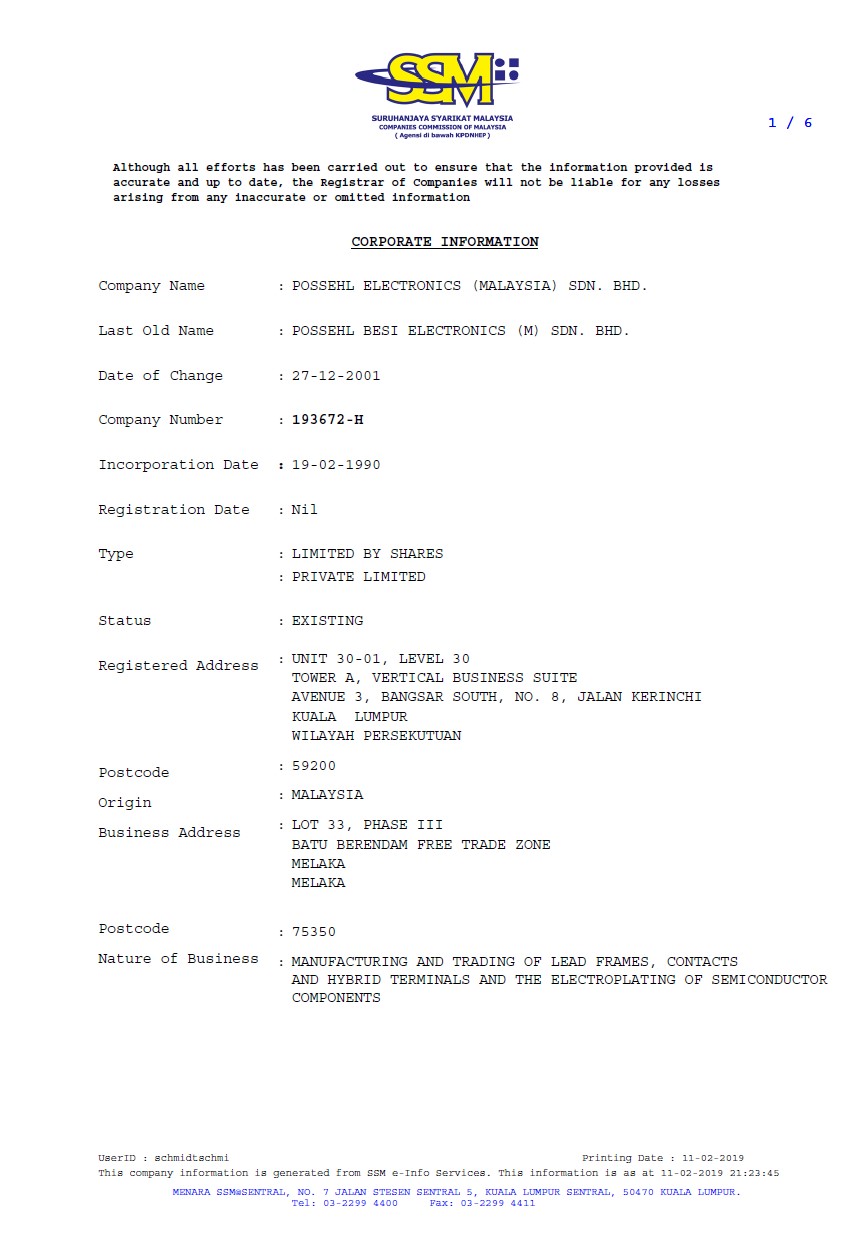 Main extract available from the business register of Malaysia is a company profile.
It contains information about a company, relevant at the moment of the request:
Full legal name
Registration number
Registration date
Type of business
Current status (active/inactive)
Registered capital
Main activity
Legal address
Contact details
Director and proprietors
Shareholders
NB: Information about some companies may be unavailable, or available for a fee.
You can also get the following documents from commercial register of Malaysia:
Certificate of Good Standing is a document attesting that the company is capable of acting and solvent. It confirms the company pursues their commitments and is neither bankrupt nor in debt. Furthermore there is no reorganisation, merger or liquidation taking place.
Certificate of Incorporation is attestation of the registration of the company in Malaysia. This certificate contains: Date of registration, business type, common stock, founder and shareholders.
Credit report
Accounting Report
To get a required document, we will need the following information about a company::
Full legal name
Company number

Inquiries are processed from 30 minutes.
Service
Price incl. German VAT 19%
Price excl. VAT

Price for an Electronic Extract from Malaysia

from

23,80

€

from

20,00

€

Price for the translation of an Extract from Malaysia

from

41,65

€

from

35,00

€

Price for an Extract with Legalization without international shipping

from

1785,00

€

from

1500,00

€



Main types of businesses:
Partnership
Limited liability company
Private company
Public company
Company limited to guarantees
Foreign copmany
The Suruhanjaya Syarikat Malaysia is responsible for registration in the commercial register. The agency was established in 2002 and is directly subordinate to the Ministry of Trade and Commerce.
To get a required document, we will need the following information about a company:
Full legal name
Registration number
Malaysia did not accede to The Hague Convention Abolishing the Requirement of Legalization for Foreign Public Documents in 1966. Therefore, all malaysian documents are subject to legalization.
An extract from the business register of Malaysia can be used in order to:
Obtain detailed information about potential business partners
Negotiate foreign trade agreements
File legal claims
You can order free preliminary availability check of required information on our website.
Do you have any questions about the offer? Contact us and arrange a free of charge consultation!