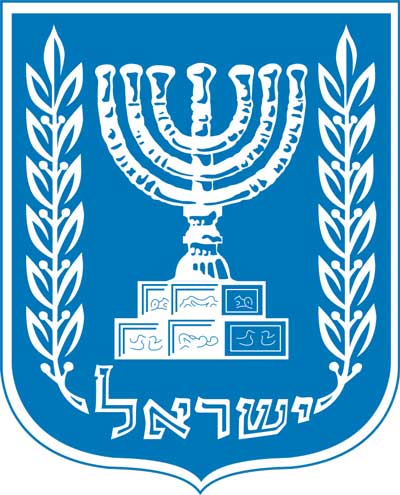 Schmidt & Schmidt is offering extracts from the commercial register of Israel on legal entities, partnerships and sole proprietors with translation as a PDF file.
Israel is a parliamentary republic in the Middle East. The currency is the Israeli new Shekel (ILS). The official languages are Hebrew and Arabic. Israel is a highly developed industrialized country.
An extract from the commercial register of Israel can be used in order to:
Obtain detailed information about potential business partners
Negotiate foreign trade agreements
File legal claims
Register legal entities with foreign participation
Get verified information about a potential employer
The commercial register of Israel is kept by the Ministry of Justice. The data will be provided in the form of a PDF file as original with translation. Alternatively, the extracts can be sent by mail. You can also order documents legalised by apostille from us. The search in the register is chargeable. An enquiry will be processed within three to five days.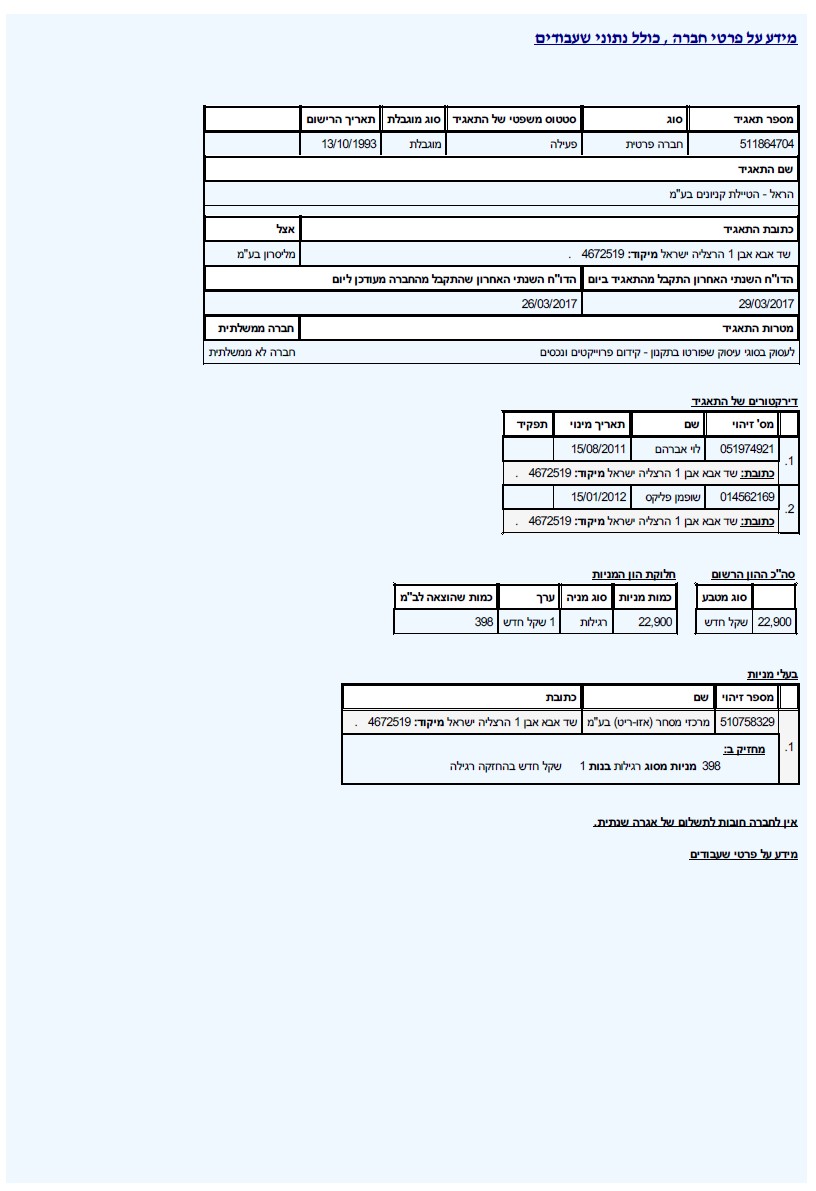 There are different types of extracts from the commercial Register:
Company profile - contains all relevant information about the company
Certificate on the current status - issued by the tax office
The company profile contains the following information:
Company name
Registration number
Date of registration
Legal form
Company's status
Registrar
Type of economic activity
Amount of share capital
Directors
Shareholders
Balance sheets
Please note that some of this data might not be available for certain organisations.

Inquiries are processed from 30 minutes.
Service
Price incl. German VAT 19%
Price excl. VAT

Price for an electronic extract from the commercial register of Israel

from

29,75

€

from

25,00

€

Price for the translation of an extract of the commercial register of Israel

from

41,65

€

from

35,00

€

Price for an extract from the commercial register of Israel with apostille without international shipping

from

297,50

€

from

250,00

€



Legal forms of Israeli companies
The following types of companies can be registered in Israel:
Public company
Private company
Foreign company
General partnership
Cooperative
Israel has joined the Hague Convention Abolishing the Requirement of Legalization for Foreign Public Documents in 1978. The authenticity of documents from Israel is certified by the Hague apostille.
Your benefits:
Fast and reliable processing
Convenient ordering via online form
Documents as PDF via e-mail
Translation
No costs, if entry does not exist
Apostille for the extract
Discretion and confidentality
High quality service
Preliminary examination:
We will examine for you whether the target company has been entered into the commercial register. We can provide you with the following information free of charge:
Existence of an entry in the commercial register
Cost of an extract from the commercial register
Further information (balance sheets, P&L, shareholders)
Processing time
Cost of one apostille
Sample of an extract (if available)