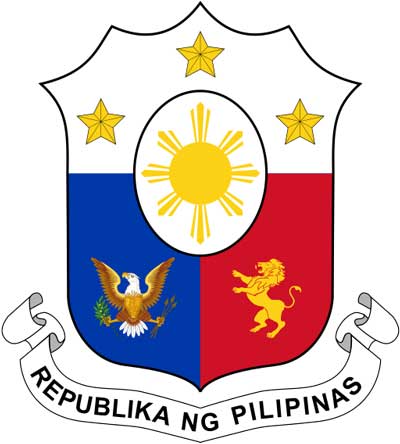 Schmidt & Schmidt provides extracts from the commercial register of Philippines with a translation and an apostille as pdf-file via e-mail.
The Republic of the Philippines is an island nation in Southeast Asia. The form of government is a presidential Republic. The head of state is the President. The currency is the Philippine peso. The official languages are Tagalog and English. The Philippines is a member of the UN, ASEAN, WTO, world Bank and other international organizations.
The Philippines has a developing economy and, despite a number of problems, is part of the so - called "Group of eleven" - the most economically promising countries in the world. Goldman Sachs and HSBC rank the Philippines among the twenty potentially largest economies in the world. The largest contribution to the country's GDP is made by the service sector, which accounts for 56% of the gross domestic product. The total number of corporations registered in the Philippines is over 500 thousand.
The Philippines is not included in the" black lists "of offshore companies of the EU and the Central Bank of the Russian Federation, but the OECD experts referred the Republic of the Philippines in 2009 to jurisdictions that did not commit themselves to the adoption of tax standards approved at the international level – that is, to the"black list".
The Philippine legal system is considered mixed due to a combination of Spanish, Anglo-American and, in some regions, Muslim law. Overall, the legal system of the Philippines is considered one of the most westernized in Southeast Asia.
Commercial companies in the Philippines are governed by the Civil code, the Corporate code, the securities Code, and other regulations.
Main types of businesses:
General partnership
Limited partnership
Common company
Joint-stock company
Limited liability company
Holding
The Ministry for Commerce and Industry is responsable for registration in the commercial register. Their services are partially available online.
Contents of the commercial register of Philippines:
Full legal name in English
Registration date
Registration number
Contact details
Current status (active/inactive)
Type of business
License
NB: Information about some companies may be unavailable, or available for a fee.
Information about the Director and the Proprietors of international corporations is not public.
Search in the register is not free of charge. Search results are sent to you within 5-7 days after request submission.
To get a required document, we will need the following information about a company:
Full legal name
Registration number
Legalization of extracts from Philippines
The Philippines did not accede to The Hague Convention Abolishing the Requirement of Legalization for Foreign Public Documents in 1966. Therefore, all Philippinesi documents are subject to legalization.
An extract from the business register of Philippines can be used in order to:
Obtain detailed information about potential business partners
Negotiate foreign trade agreements
File legal claims
You can order free preliminary availability check of required information on our website.
Service
Price incl. German VAT 19%
Price excl. VAT

Price for an Electronic Extract from Philippines

from

297,50

€

from

250,00

€

Price for the translation of an Extract from Philippines

from

41,65

€

from

35,00

€

Price for an Extract with Apostille without international shipping

from

1190,00

€

from

1000,00

€