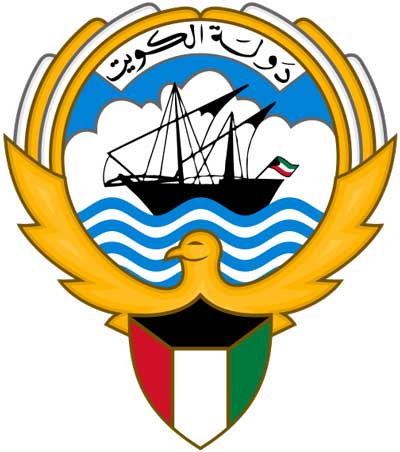 Schmidt & Schmidt provides extracts from the commercial register of Kuwait with a translation and a legalization as pdf-file via e-mail.
The State of Kuwait is a country in Western Asia, situated at the tip of the Persian Gulf. Kuwait is a constitutional monarchy, with the Emir as head of state. Local currency is the Kuwaiti Dinar (KWD), the official language is Arabic. Kuwait is a member of the United Nations (UN), the Arab League, the Organisation of Petrol Exporting Countries (OPEC) and other international organisations.
Largely due to its immense resources of petrol, Kuwait is a financially powerful country. Petrol exports account for 90% of the export earnings and 50% of the national GDP. Despite this, the kuwaiti economy has suffered from wars.
Kuwait has a mixed legal system, drawing major inspiration from muslim religious as well as formal law.
Corporate practice is regulated in the Civil Code, the Civil Code of Procedure and other legal statutes.
Main types of businesses:
General partnership
Limited partnership
Partnership based on shares
Limited liability company
Public joint-stock company
Private joint-stock company
Holding
Branch
Common company
Private company
The Ministry of Economy, Trade and Industry (METI) and the Commercial Chambers of Kuwait are responsible for registration in the commercial register.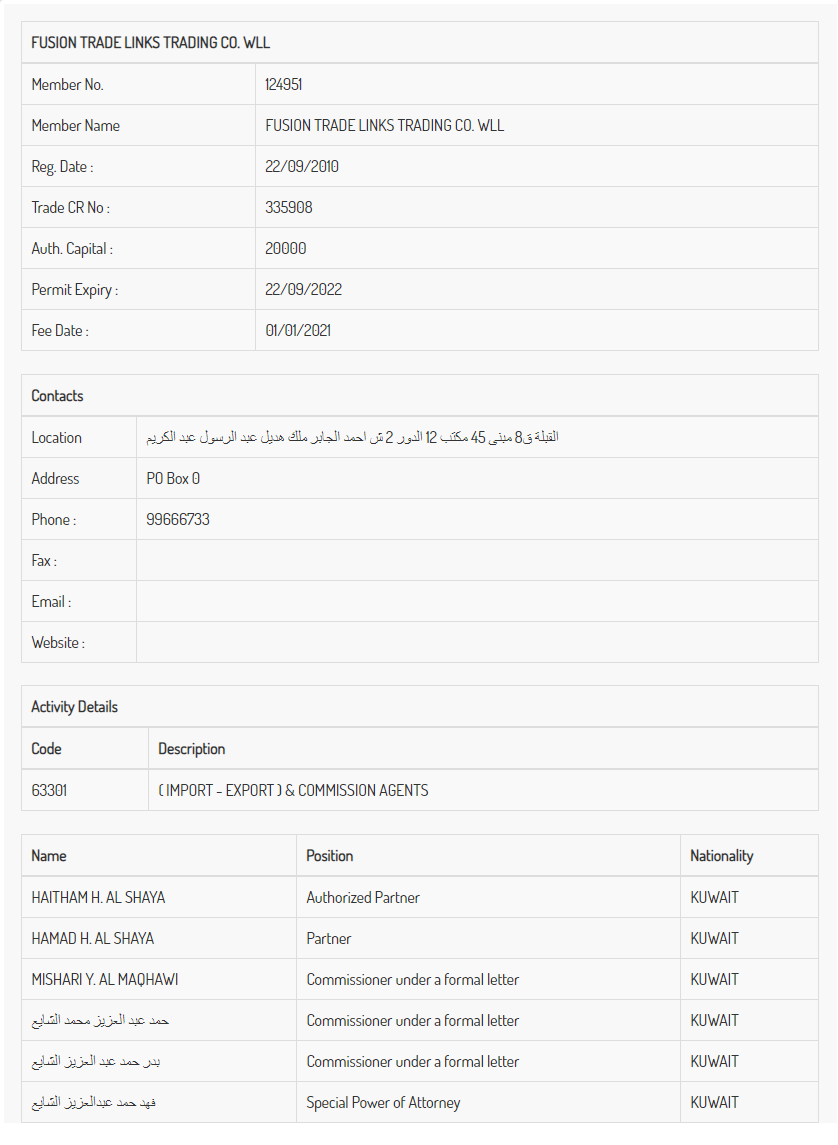 Contents of the commercial register of Kuwait:
Full legal name
Legal form
Legal address
Contact details
Current status (active/inactive)
Main activity
Shareholders
Registered capital
Director and proprietors
Representatives
Additional data
NB: Information about some companies may be unavailable, or available for a fee.
Information about the Director and the Proprietors of international corporations is not public.
To get a required document, we will need the following information about a company:

Inquiries are processed from 30 minutes.
Service
Price incl. German VAT 19%
Price excl. VAT

Price for an Electronic Extract from Kuwait

from

23,80

€

from

20,00

€

Price for the translation of an Extract from Kuwait

from

47,06

€

from

35,00

€

Price for an Extract with Apostille without international shipping

from

1190,00

€

from

1000,00

€



Legalization of extracts from Kuwait
Kuwait did not accede to The Hague Convention Abolishing the Requirement of Legalization for Foreign Public Documents in 1966. Therefore, all kuwaiti documents are subject to legalization.
An extract from the business register of Kuwait can be used in order to:
Obtain detailed information about potential business partners
Negotiate foreign trade agreements
File legal claims
You can order free preliminary availability check of required information on our website.