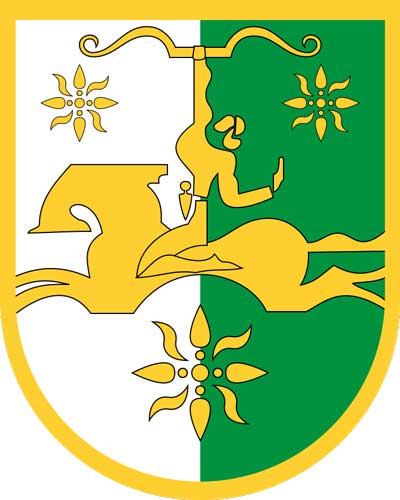 Schmidt & Schmidt provides extracts from the commercial register of Abkhazia with a translation and legalization.
Republic of Abkhazia is a partially recognised state located in the Caucasus mountains, on the eastern coast of the Black Sea. Abkhazia claimed independence from Georgia where it is officially designated as Autonomous Republic of Abkhazia. Nowadays there are four United Nations member states that recognise Abkhazian independence (Russia, Venezuela, Nauru, and Nicaragua), while two countries have withdrawn their recognition since then (Tuvalu and Vanuatu).
Abkhazia is a semi-presidential republic. Local currency is the Russian rouble. Official languages are Abkhaz and Russian.
Economy of Abkhazia is in the period of formation. It is heavily dependent on the Russian economy and aid. Some experts claim Abkhazia has a wide shadow economy sector. Potential for economic development of Abkhazia is very limited due to its unrecognised status on the global arena.
Abkhazia is not an offshore jurisdiction or a tax haven. Local legislation based on the Soviet one. It is currently being remodeled after the Russian legislature. Business activities in Abkhazia are regulated by the Limited Liability Companies Act of 2012, Simplified Taxation Act of 2014 and other relevant laws.
Main types of businesses in Abkhazia
State-owned enterprises
Local (municipal) enterprises
Individual (family) private enterprises
Unlimited partnerships
Mixed partnerships
Limited liability partnerships (societies)
Private corporations
Open joint-stock companies
Individuals have the right to do business as an unincorporated economic entity (in the form of sole proprietorships), while other types of businesses need to register a legal entity. The most popular type of business in Abkhazia is a limited liability company.
Registration of legal entities in Abkhazia is a task of the Ministry of Justice. All legal entities are obliged to be duly registered.
Chamber of Commerce of Abkhazia manages its own registry.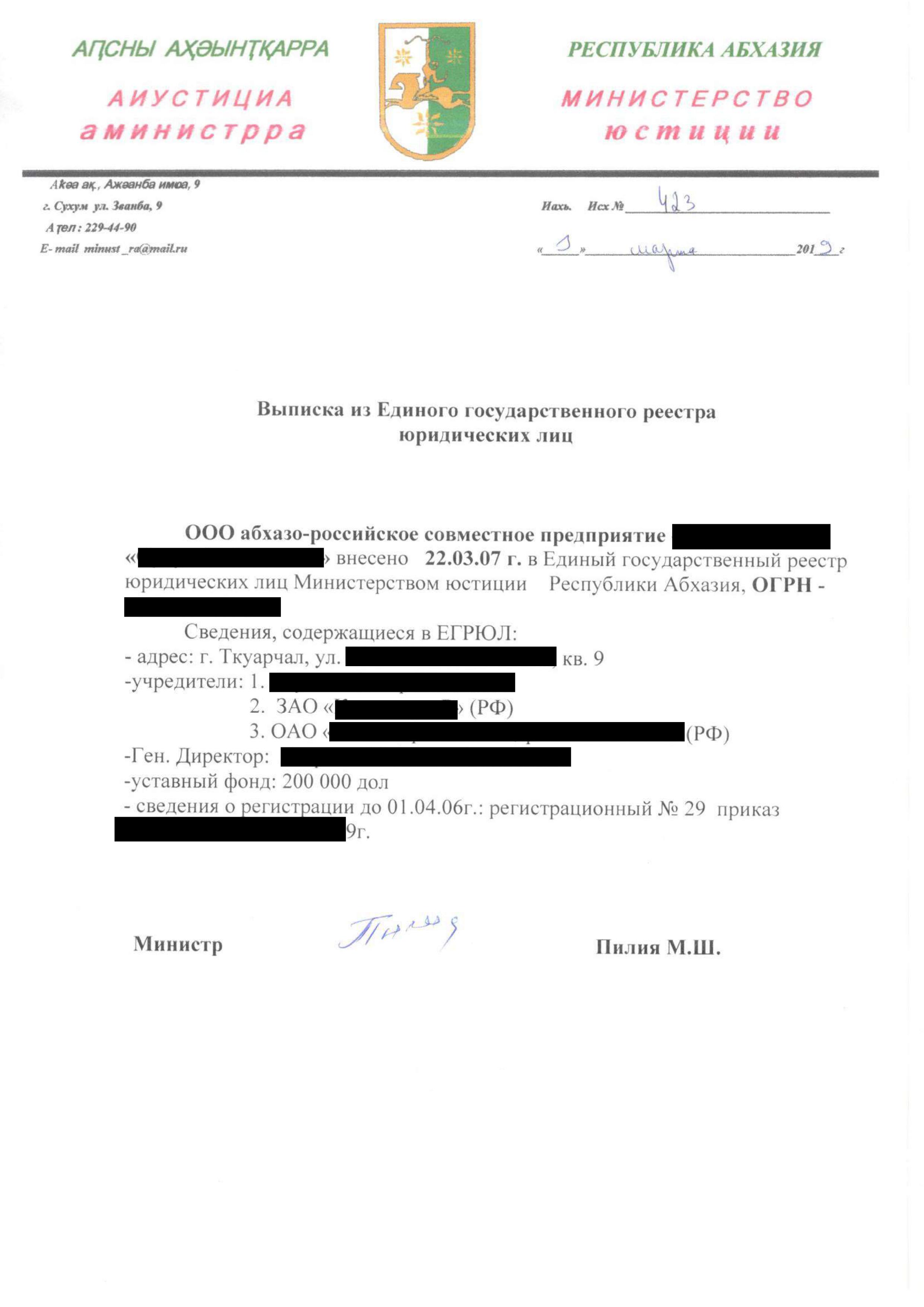 Contents of the commercial register of Abkhazia
Main extract available from the business register of Abkhazia is a company profile. It contains information about a company, relevant at the moment of the request.
Full legal name
Registration number and date
Type of business
Legal address
Main activities
Registered capital
Legal address
Directors and founders
NB: Information about some companies may be unavailable, or available for a fee.
Search in the register is not free of charge. Search results are sent to you within 3-5 days after request submission.
To get a required document, we will need the following information about a company:
Full legal name
Registration number

Inquiries are processed from 30 minutes.
Service
Price incl. German VAT 19%
Price excl. VAT

Price for an Electronic Extract

from

100,00

€

from

119,00

€

Price for an Extract with Apostille without international shipping

from

357,00

€

from

300,00

€



An extract from the business register of Abkhazia can be used in order to:
Obtain detailed information about potential business partners
Negotiate foreign trade agreements
Register legal entities with foreign participation
File legal claims
Legalization of extracts from Abkhazia
Abkhazia has NOT acceded to the The Hague Convention Abolishing the Requirement of Legalization for Foreign Public Documents due to its unrecognised status.
Therefore, the documents issued in Abkhazia are NOT subject to a simplified apostilling procedure and are not accepted in most countries of the world.
You can order free preliminary availability check of required information on our website.
In addition, you can order certified translation.
We provide extracts from the register in strict compliance with the legislation of the General Data Protection Regulation.
Inquiries are processed within one working day. Courier delivery of apostilled documents is paid separately by courier service tariffs.
You can order free preliminary availability check of required information on our website.