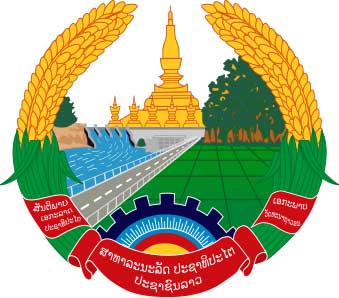 Schmidt & Schmidt provides extracts from the commercial register of Laos with a translation and an apostille as pdf-file via e-mail.
The Lao People's Democratic Republic is a landlocked country in Mainland Southeast Asia, located at the heart of the Indochinese peninsula. Laos is a one-party socialist republic, with the president as head of state. Local currency is the Kip (LAK), the official language is Lao, however French is also classified as a nationally recognised language. Laos is a member of the United Nations (UN), the International Monetary Fund (IMF), the World Trade Organisation (WTO), the ACEAN and other international organisations.
Following the communist takeover, the new government tried to establish a command economy in Laos. Ever since 1980 this system is gradually being reformed, allowing corporate practice and granting safety of investment. Agriculture employs roughly 80% of the country's working population. The most important foreign trade partners are Thailand, Vietnam and China. Drug smuggling is a major problem in Laos.
The legal system of Laos is currently undergoing reformations. It is influenced by socialist, french, bhuddist and unwritten law.
Corporate practice is regulated by the Law on Companies of 2005 and other legal statutes.
Main types of businesses:
Private company
Public company
Mixed company
Co-operative company
The business types listed above can be found as:
Company
Partnership
One-man company
Partnerships subdivide further as follows:
Regular partnership
Limited partnership
Companies subdivide further as follows:
Individually limited form
Limited form
Public form
Additionally, foreign branch offices may operate in Laos.
Multiple government bodies are responsible for registration in the commercial register.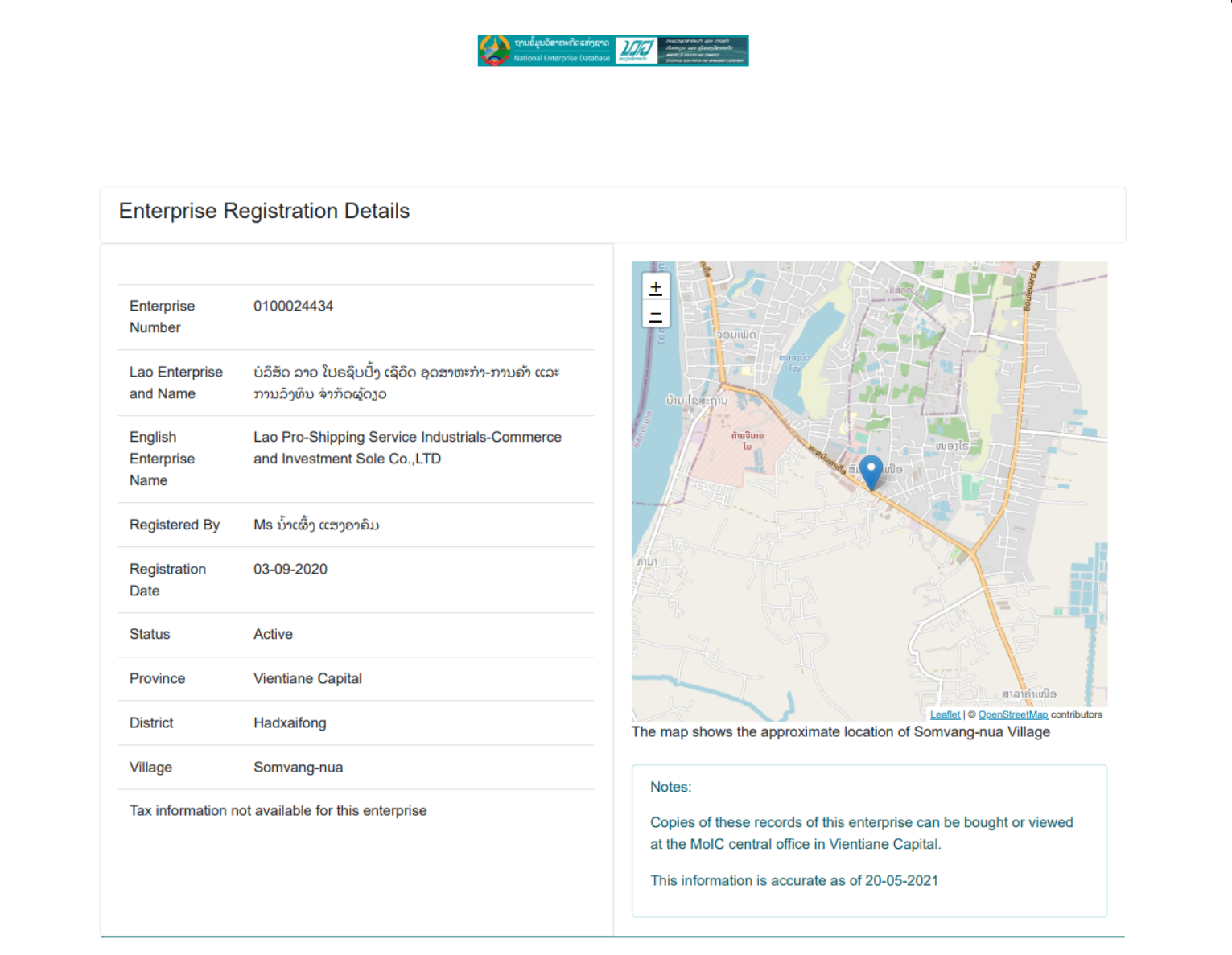 Contents of the commercial register of Laos:
Full legal name
Registration date
Registration number
Current status (active/inactive)
Director and proprietors
Main activity
Shareholders
Additional data
NB: Information about some companies may be unavailable, or available for a fee.
Search in the register is not free of charge. Search results are sent to you within 7-14 days after request submission.
To get a required document, we will need the following information about a company:

Inquiries are processed from 30 minutes.
Service
Price incl. German VAT 19%
Price excl. VAT

Price for an Electronic Extract from Laos

from

23,80

€

from

20,00

€

Price for the translation of an Extract from Laos

from

47,06

€

from

35,00

€

Price for an Extract with Apostille without international shipping

from

952,00

€

from

800,00

€



Legalization of extracts from Laos
Laos did not accede to The Hague Convention Abolishing the Requirement of Legalization for Foreign Public Documents in 1966. Therefore, all lao documents are subject to legalization.
An extract from the business register of Laos can be used in order to:
Obtain detailed information about potential business partners
Negotiate foreign trade agreements
File legal claims
You can order free preliminary availability check of required information on our website.