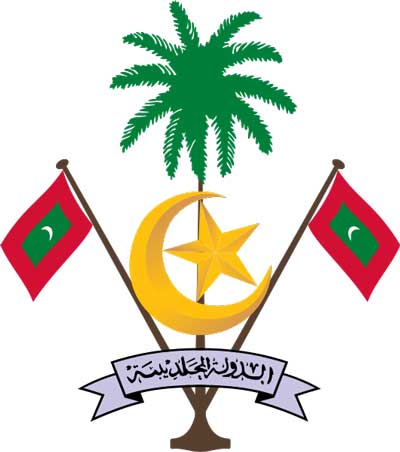 Schmidt & Schmidt provides extracts from the commercial register of the Maldives with a translation and an apostille as pdf-file via e-mail.
The Republic of Maldives is a sovereign island country, located in the Indian Ocean below India. The Maldives are a presidential constitutional republic, with the president as head of state. State religion is the Islam. Local currency is the Maldivian Rufiyaa (MVR), the official languages are Maldivian and English. The Maldives are a member of the United Nations (UN), the Organisation for Islamic Cooperation (OIC) and other international organisations. In 2016, the Maldives left the Commonwealth of Nations.
The service sector accumulates roughly 75% of the GDP, about 28% of the total GDP can be attributed to tourism. The main export goods are fish (70% of total exports).
The Maldives have a mixed legal system, largely influenced by british common law.
Corporate practice is regulated in the Companies Act № 10/96, the Law on exclusive economic zones and other legal statutes.
Main types of businesses:
Public company (limited)
Private company (limited)
Partnership
Cooperative Society
Sole Proprietor
Private companies can be changed to Public companies, and vice versa. The registration process usually takes about 2 days.
The Ministry of Commerce and Trade is responsible for registration in the commercial register.
Extract from commercial register contains following information:
Full legal name
Registration number
Current status (active/inactive)
Registration date
Director and proprietors
Shareholders
Main activity
тип компании
Type of business
Additional data
NB: Information about some companies may be unavailable, or available for a fee.
Information about the Director and the Proprietors of international corporations is not public.
Search in the register is not free of charge. Search results are sent to you within 7-14 days after request submission.
To get a required document, we will need the following information about a company:
Full legal name
Registration number
Legalization of extracts from the Maldives
The Maldives did not accede to The Hague Convention Abolishing the Requirement of Legalization for Foreign Public Documents in 1966. Therefore, all maldivian documents are subject to legalization.
An extract from the business register of the Maldives can be used in order to:
Obtain detailed information about potential business partners
Negotiate foreign trade agreements
File legal claims
You can order free preliminary availability check of required information on our website.
Service
Price incl. German VAT 19%
Price excl. VAT

Price for an Electronic Extract from the Maldives

from

119,00

€

from

100,00

€

Price for the translation of an Extract from the Maldives

from

41,65

€

from

35,00

€

Price for an Extract with Apostille without international shipping

from

714,50

€

from

600,00

€