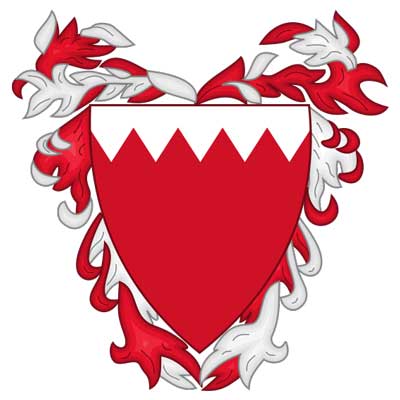 Schmidt & Schmidt provides extracts from the commercial register of Bahrain with a translation, legalization and an apostille as pdf-file via e-mail
The Kingdom of Bahrain is an island country in the Persian Gulf. It is an Arab constitutional monarchy, with the king as head of state. The state relion is the Islam, local currency is the Bahraini dinar (BHD). The official language is Arabic. Bahrain is a member of the United Nations (UN), the League of Arab States and other international organisations.
Bahrain is a moderately wealthy country. Besides the petroleum- and gas reservoirs already intensively being mined, the search for new reservoirs is underway since 2008. Tourism, offshore-services and aluminiumrecycling are industrial sectors currently becoming more and more important.
Bahrain has a mixed legal system. Corporate practice is regulated in domestic legal statutes.
Main types of businesses:
Public joint-stock company
Private joint-stock company
Limited liability company
Business partnership
Limited partnership
Limited partnership based on stocks
Registered merchant
Foreign branch office
The Ministry for Industry and Commerce is responsible for registration in the commercial register.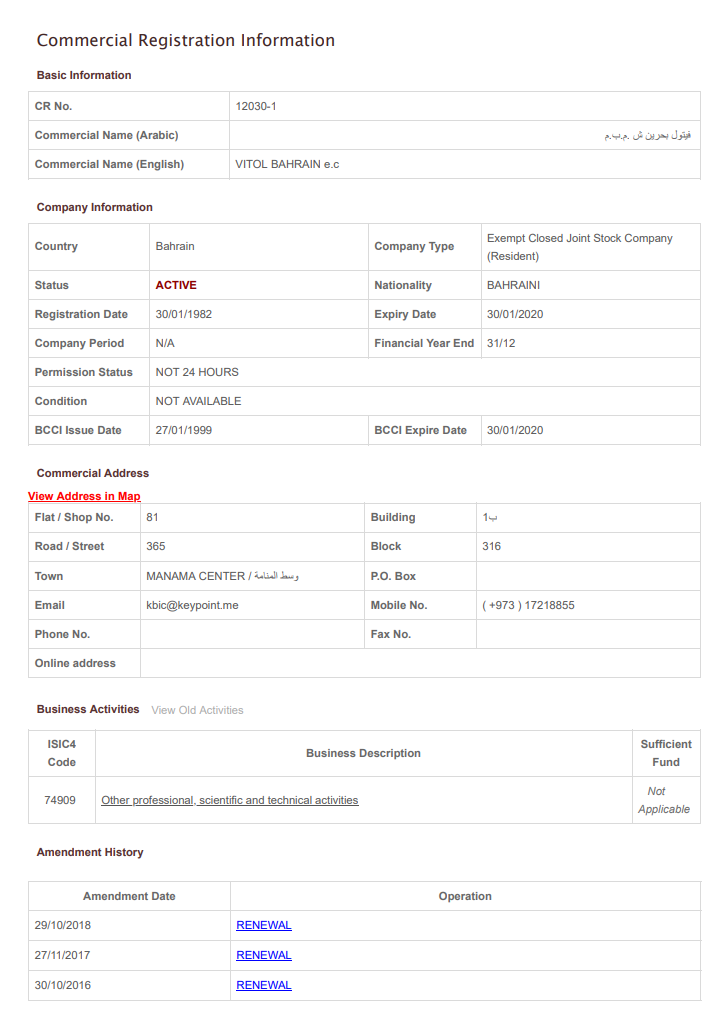 Contents of the register
Full legal name
Type of business
Legal address
Status of company
Directors and founders
Other information
NB: Information about some companies may be unavailable, or available for a fee.
To get a required document, we will need the following information about a company:
Full legal name
Previous company name
Registration number
Service
Price incl. German VAT 19%
Price excl. VAT

Price for an Electronic Extract from Bahrain

from

23,80

€

from

20,00

€

Price for the translation of an Extract from Bahrain

from

47,06

€

from

35,00

€

Price for an Extract with Apostille without international shipping

from

595,00

€

from

500,00

€



Bahrain acceded to the The Hague Convention Abolishing the Requirement of Legalization for Foreign Public Documents on 31 December 2013.
Therefore, the documents issued in Bahrain are subject to a simplified apostilling procedure, thus the documents gain full legal value in Convention member states after certified translation.
In addition, you can order certified translation from Arabic.
An extract from the business register of Bahrain can be used in order to:
Obtain detailed information about potential business partners
Negotiate foreign trade agreements
File legal claims
Register legal entities with foreign participation
Check potential employers
You can order free preliminary availability check of required information on our website.