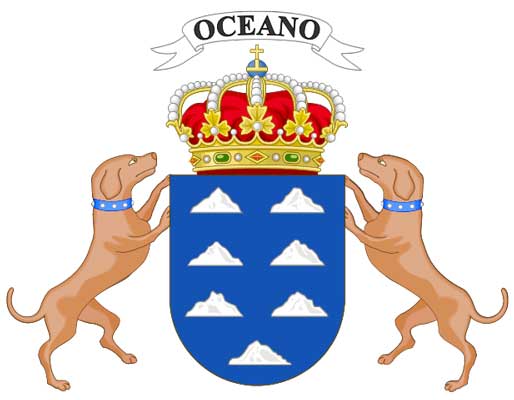 Schmidt & Schmidt provides extracts from the commercial register of Canary Islands with a translation and an apostille.
Canary Islands are an autonomous community in Spain, an archipelago located in the Atlantic Ocean near the coast of Morocco. Canary Islands are divided into two provinces – Santa Cruz de Tenerife and Las Palmas. The autonomy has got its own government, headed by the President of the Canary Islands. Local currency is the Euro. The official language is Spanish.
Tourism is the core of the local economy; it makes up 74% of the gross regional product (GRP). Canary Islands attract around 11,5 million tourists every year. Canary Islands are also a special economic zone (SEZ) with a special tax regime, which is one of the most favourable in the European Union. Therefore, there are about 94 000 companies registered here nowadays. At the same time, Canary Islands are not blacklisted as an offshore centre or a tax haven by the EU or OECD.
Business activities in Canary Islands are regulated by the Spanish Civil and Commercial codes, as well as the local laws and the SEZ acts.
The Spanish legal system applies to Canary Islands with certain adjustments to specifics of the local fiscal system.
Main types of businesses in Canary Islands
Legal entities:
Sociedad anónima (SA) – corporation
Sociedad de responsabilidad limitada (SRL) – limited liability company
Sociedad Limitada Nueva Empresa (SLNE) – "new" limited liability company
Sociedad Limitada Unipersonal (SLU) – limited liability company with one founder
Sociedad comanditaria por acciones (Soc. Com. p.a.) – joint-stock partnership in commendam
Unincorporated:
Empresario Individual – individual entrepreneur
Sociedad Civil (SC) – full partnership
Sociedad colectiva (Soc.Col.) – registered partnership
Sociedad comanditaria simple (Soc.Com.) – limited partnership
Businesses in Canary Islands are registered in the local branches of the Spanish business register in Santa Cruz de Tenerife and Las Palmas. These commercial registers are supervised by the Spanish Ministry of Justice.
In other words, a company can only be registered in Canary Islands after an inquiry to the central administration office of the Spanish commercial register. After registration, a company can be added to the special register of the SEZ – in order to do so, at least one of the board members has to be a resident of Canary Islands.
Contents of the business register in Canary Islands:
"Simple" extract (nota simple) – available in an electronic form and for information purposes only. Contains all basic information about a company.
Certified extract is a notarised copy of a document submitted in the register. This extract has got legal force. It is only available in hard copy and can be obtained after a written request.
Annual financial statements – balance sheets, profit and losses, auditor's and director's reports. Based on this data, it is possible to get an idea about the financial state of a company. These documents are only available in Spanish.
Moreover, you can also request an extract from the SEZ register.
Extract from commercial register (Spain and Canary Islands) contains the following information:
Full legal name
Type of business
Legal address
Contact information
Main activities
Registered capital
Board members
Company's branches
Accounting reports and balance sheets
NB: Information about some companies may be unavailable, or available for a fee.
Search in the registers is not free of charge. Search results are sent to you within 3 – 5 days after request submission.
To get a required document, we will need the following information about a company::
Full legal name
Registration number
Apostille for extracts from commercial extracts of Canary Islands
Canary Islands acceded to the The Hague Convention Abolishing the Requirement of Legalization for Foreign Public Documents on 28 September 2004, as a part of Spain.
Therefore, the documents issued in Canary Islands are subject to a simplified apostilling procedure, thus the documents gain full legal value in Convention member states after certified translation.
Apostilling usually takes about two weeks.
In addition, you can order certified translation from the Spanish language.
An extract from the business register of Canary Islands can be used in order to:
Obtain detailed information about potential business partners
Negotiate foreign trade agreements
File legal claims
Inquiries are processed within one working day. Courier delivery of apostilled documents is paid separately by courier service tariffs.
You can order free preliminary availability check of required information on our website.
Service
Price incl. German VAT 19%
Price excl. VAT

Price for an Electronic Extract

from

130,90

€

from

110,00

€

Price for an Extract with Apostille without international shipping

from

416,50

€

from

350,00

€