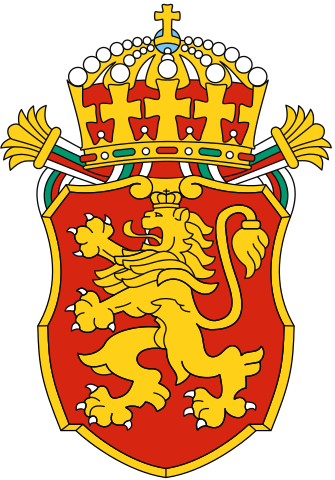 Schmidt & Schmidt offers extracts from the commercial register of Bulgaria with the translation and an apostille.
Business register of Bulgaria is a public federal information source that contains data on all Bulgarian legal entities, branches of foreign companies, cooperatives and individual entrepreneurs. The register is administered online by the Bulgarian Ministry of Justice.
Contents of the commercial register of Bulgaria:
Individual entrepreneurs
Public organisations and funds
Legal entities
Branches of foreign companies
The business register of Bulgaria was created in 1989. It was reformed on 1 January 2008, and all businesses in the country were required to re-register within three years.
Before information is submitted in the register, it is first checked for compliance with the law by a Ministry of Justice official.
The register contains electronic copies of company's charters, orders on reorganization and appointment orders, accounting statements and balance sheets.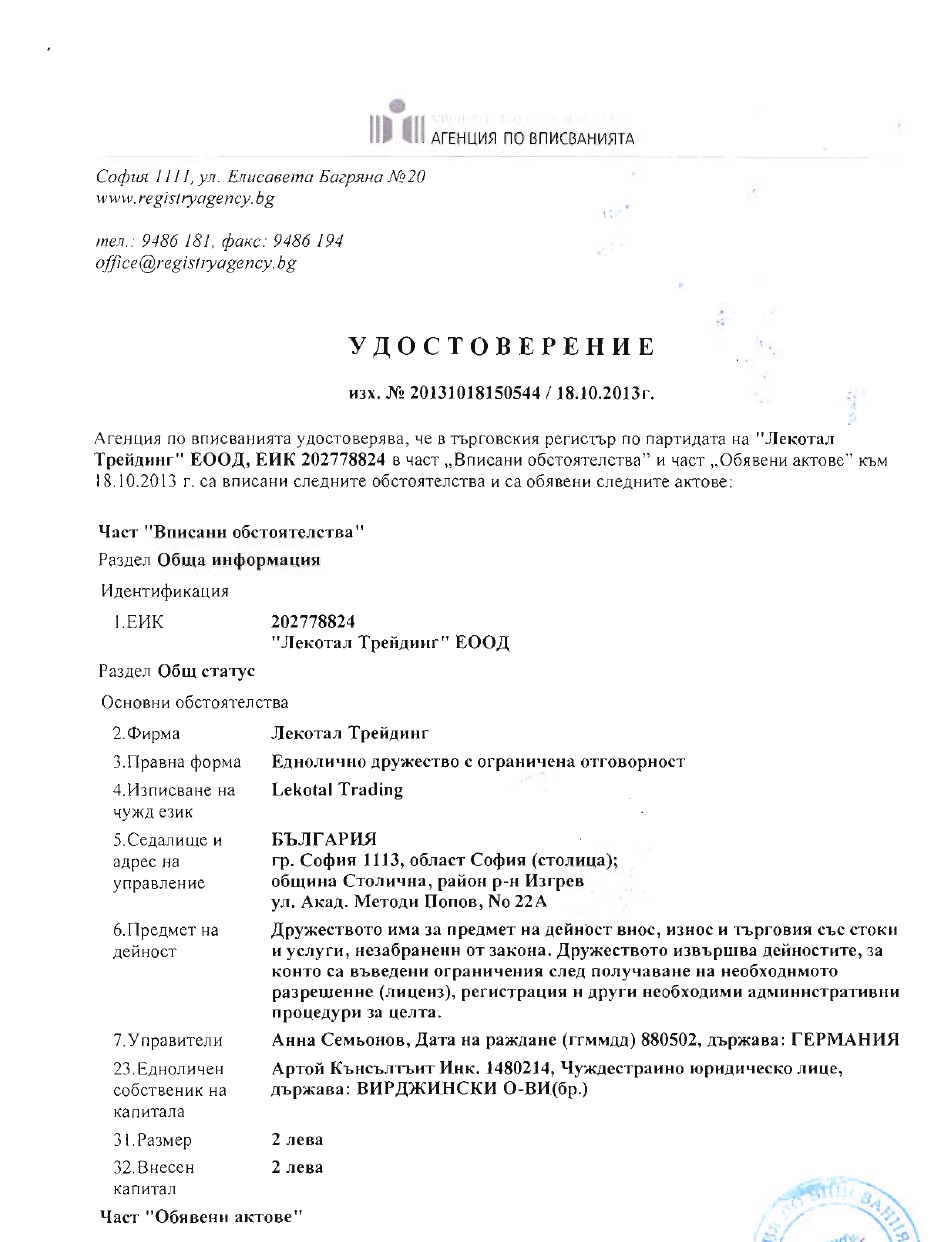 Current extract from the commercial register contains the basic information relevant at the moment of request.
Extract contains the following information:
Name of a company
Registration number
Type of business
Legal address
Main activity
Status
Registered capital
Information about key management
Bankruptcy procedures
Annual financial statements
Copies of company's charter documents
Search in the register is not free of charge. Search results are provided from 5 – 6 days after the submission of the inquiry.

Inquiries are processed from 30 minutes.
To get a required document, we will need the following information about a company:
Full legal name
Incomplete name and legal address
Registration number
Service
Price incl. German VAT 19%
Price excl. VAT

Price for an Electronic Extract

from

23,80

€

from

20,00

€

Price for an Extract with Apostille without international shipping

from

297,50

€

from

250,00

€
Extract from the commercial register of Bulgaria can be used in order to:
Obtain detailed information about potential business partners
Negotiate foreign trade agreements
Register legal entities with foreign participation
File legal claims
The data from the business register of Bulgaria is provided in the form of a PDF-file. If needed, documents can be sent by post, in a notarised or apostilled form.
Main types of businesses in Bulgaria:
Акционерно дружество (АД) – joint-stock company
Дружество с ограничена отговорност (ООД) – limited liability company
Командитното дружество (КД) – limited partnership
Командитното дружество с акции (КДА) – joint-stock partnership in commendam
Събирателното дружество (СД) – registered partnership
Едноличен търговец (ЕТ) – individual entrepreneur
We provide extracts from the register in strict compliance with the legislation of the Republic of Bulgaria and the General Data Protection Regulation.
Bulgaria acceded to The Hague Convention Abolishing the Requirement of Legalization for Foreign Public Documents on 1 August 2000.
Therefore, the documents issued in Bulgaria are subject to a simplified apostilling procedure, thus the documents gain full legal value in Convention member states after certified translation.
In addition, you can order certified translation from Bulgarian.
Inquiries are processed within one working day. Courier delivery of apostilled documents is paid separately by courier service tariffs.
You can order free preliminary availability check of required information on our website.