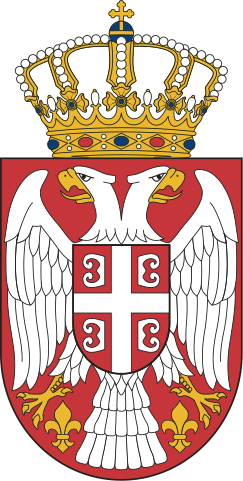 Schmidt & Schmidt provides extracts from the commercial register of Serbia with a translation and an apostille.
In Serbia, companies are registered by the Serbian Business Registers Agency (SBRA), which was established by the Business Registers Agency Law. The SBRA works under the supervision of the Ministry of Finance. The procedure of electronic registration of companies in Serbia became available in 2005, along with the electronic business register. There are more than 110 000 companies and partnerships, and about 222 000 entrepreneurs present in the register of companies.
Business activities in Serbia are regulated by, inter alia, Companies Law and Business Registers Agency Law. Serbia is not blacklisted as a non-cooperative jurisdiction in terms of tax information and data on registered companies.
The Extracts from commercial register of Serbia is a centralised public database that contains information about legal and unincorporated entities registered in Serbia, and foreign companies that do business in the Serbian territory.
Contents of the register:
Commercial companies
Individual entrepreneurs
Non-profit organisations
Branches and subsidiaries
Permanent establishments of foreign companies
Copies of various corporate documents submitted in the register are also available, including charters and bankruptcy reports.
An extract from theExtracts from commercial register of Serbia can be used in order to:
Obtain detailed information about potential business partners
Negotiate foreign trade agreements
Register legal entities with foreign participation
File legal claims
Apply to arbitration
An extract is provided in the form of a PDF-file in English or Serbian. Original documents can be translated, sent by post, in a notarised or apostilled form.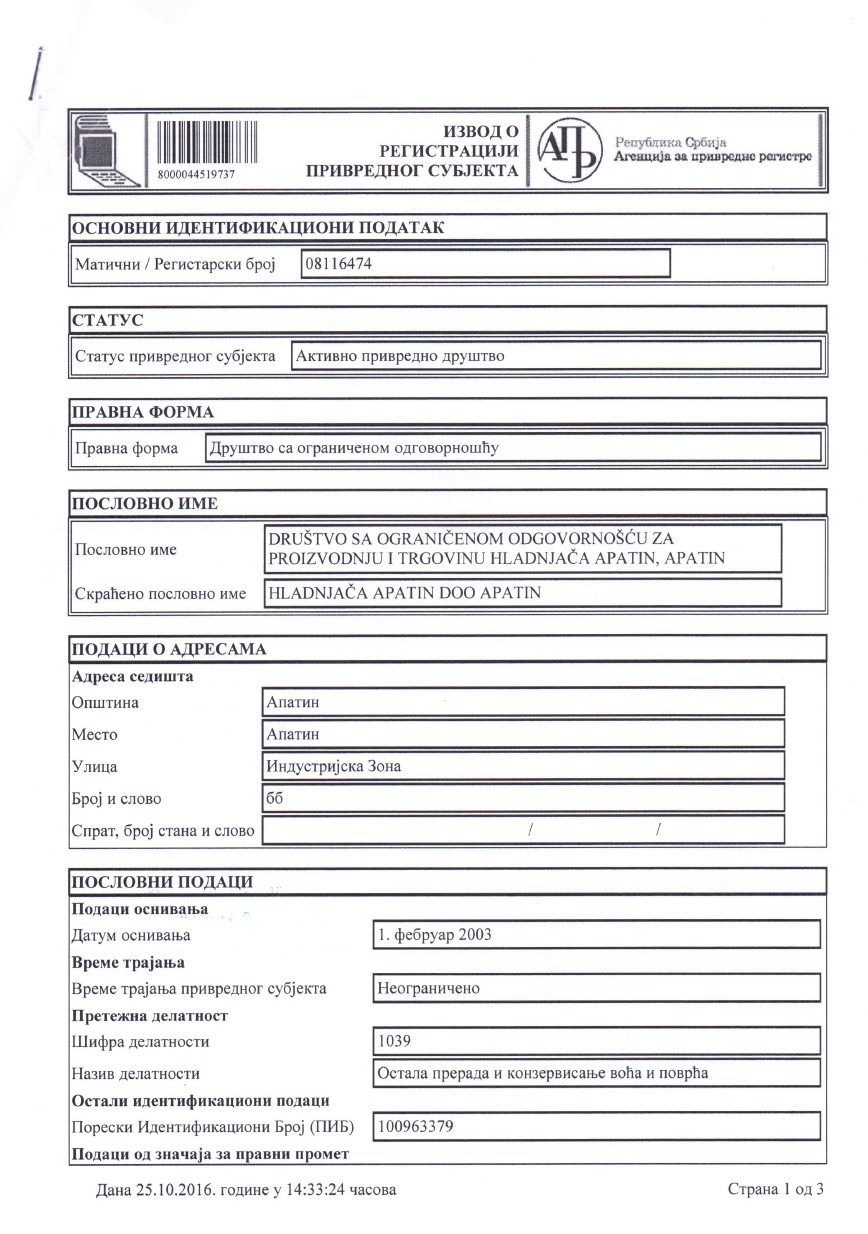 Current extract is an official document that contains up-to-date information about a company registered in Serbia.
Extract contains the following information:
Full legal name
Address
Registration date
Company code
Registration number
Main activity
Key management
Authorized capital
Shareholders and their shares
Company's net worth
NB: Amount of information depends on the type of business. Information about some companies may be unavailable, or available for a fee.

Inquiries are processed from 30 minutes.
Service
Price incl. German VAT 19%
Price excl. VAT

Price for an Electronic Extract

from

41,65

€

from

35,00

€

Price for an Extract with Apostille without international shipping

from

357,00

€

from

300,00

€



To get a required document, we will need the following information about a company:
Full legal name
Registration number
Main types of businesses in Serbia:
Друштво са ограниченом одговорношћу (Д.О.О.) – limited liability company
Акционерско друштво (А.Д.) – joint-stock company
Ортако друтво (ОД) – unlimited liability partnership
Командитно Друтво (к.д.) – limited partnership
Приватно Предузеће – individual entrepreneur
We provide extracts from the register in strict compliance with the legislation of the Republic of Serbia and the General Data Protection Regulation.
Inquiries are processed within one working day. Courier delivery of apostilled documents is paid separately by courier service tariffs.
You can order free preliminary availability check of required information on our website.
Serbia acceded to the The Hague Convention Abolishing the Requirement of Legalization for Foreign Public Documents on 24 January 1965, as a part of Socialist Federal Republic of Yugoslavia.
Therefore, the documents issued in Serbia are subject to a simplified apostilling procedure, thus the documents gain full legal value in Convention member states after notarised translation.
Apostilling usually takes about two weeks.
In addition, you can order notarised translation from Serbian.