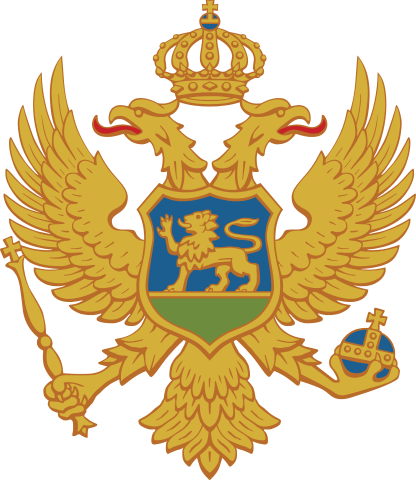 Schmidt & Schmidt provides extracts from the commercial register of Montenegro with a translation and an apostille.
Montenegro is a sovereign state in south-eastern Europe. It has been a European Union accession candidate since 2010. Good climate and business registration simplicity makes Montenegro a rather attractive target for foreign investment.
The central register of economic entities of Montenegro (Centralni registar privrednih subjekata Crne Gore – CRPS) is a state public information source aimed at ensuring transparency and improving conditions for business activities in the country.
The register is managed by the Montenegrin Tax Administration, located in Podgorica. The CRPS contains information about all legal and unincorporated entities registered in the country.
Registration of companies and issue of extracts are carried out in the electronic form.
Extracts from the business register of Montenegro is an official document that confirms that a company is indeed registered in Montenegro, and includes its name, status, founders, hierarchy, etc.
It is important to mention that Montenegro is not presented in the European Business Register (EBR). This means that the only source of information in this case is the Montenegrin national register.
An extract from the commercial register of Montenegro can be used in order to:
Obtain detailed information about potential business partners
Negotiate foreign trade agreements
Register legal entities with foreign participation
File legal claims
An extract is provided in the form of a PDF-file in the Montenegrin language. Original documents can be translated, sent by post, in a notarised or apostilled form.
Extract contains the following information:
Full legal name
Registration number
Type of business
Legal address
Main activity
Date of registration
Registered capital
Board members
Company's charter
NB: Information about some companies may be unavailable, or available for a fee.
To get a required document, we will need the following information about a company:
Full legal name
Incomplete name with full legal address
Registration number
Date of registration
Full name of founders

Inquiries are processed from 30 minutes.
Service
Price incl. German VAT 19%
Price excl. VAT

Price for an Electronic Extract

from

17,85

€

from

15,00

€

Price for an Extract with Apostille without international shipping

from

297,50

€

from

250,00

€
Main types of businesses in Montenegro:
Akcionersko Drušhtvo (AD) – joint-stock company
Društvo so ograničenom odgovorno (DOO) – limited liability company
Komanditno Društvo (KD) – individual entrepreneur
Ortačko Društvo (OD) – simple partnership
We provide extracts from the register in strict compliance with the legislation of Montenegro and the General Data Protection Regulation.
Inquiries are processed within one working day. Courier delivery of apostilled documents is paid separately by courier service tariffs.
You can order free preliminary availability check of required information on our website.
Montenegro acceded to the The Hague Convention Abolishing the Requirement of Legalization for Foreign Public Documents on 24 January 1964 as a part of Yugoslavia.
Therefore, the documents issued in Montenegro are subject to a simplified apostilling procedure, thus the documents gain full legal value in your country after certified translation.
Apostilling usually takes about two weeks.
In addition, you can order certified translation from Montenegrin.