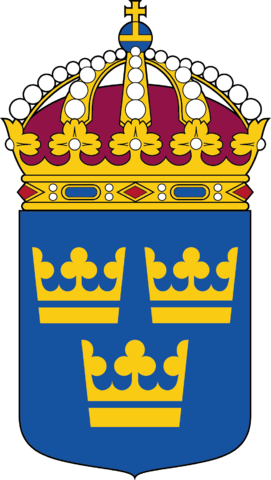 Schmidt & Schmidt provides extracts from the commercial register of Sweden with a translation and an apostille.
The business register of Sweden is managed by the Companies Registration Office (Bolagsverket) - an institution responsible for registration of economic entities in the country.
The aim of the register is to keep records of corporate information and make it available to the public. These are copies of charter documents about legal entities in Sweden, as well as amendments to them and bankruptcy/dissolution records. Submission of such documents is an obligatory procedure for the businesses according to the EU Directive 2009/101/EC.
The commercial register of Sweden was created in 1897, and its computerisation began in 1982. The register has been functioning in the electronic form since 2002. Information from it is available via internet search engine, or contacting the Swedish Companies Registration Office by phone. Extracts in hard copy can be obtained by written request, for a fee.
An extract from the business register of Swedencan be used in order to:
Obtain detailed information about potential business partners
Negotiate foreign trade agreements
Register legal entities with foreign participation
File legal claims
An extract is provided in the form of a PDF-file in Swedish or English. Original documents can be translated, sent by post, in a notarised or apostilled form.
To get a required document, we will need the following information about a company:
Full legal name
Incomplete name with full legal address
Registration number
Main types of businesses in Sweden
Legal entities:
Aktiebolag (AB) – joint-stock company
Ekonomisk förening – economic association
Unincorporated:
Enskild firma (EF) – individual entrepreneur
Enkelt bolag – full partnership
Handelsbolag (HB) – registered partnership
Kommanditbolag (KB) – limited partnership
We provide extracts from the register in strict compliance with the legislation of Sweden and the General Data Protection Regulation.
Inquiries are processed within one working day. Courier delivery of apostilled documents is paid separately by courier service tariffs.
You can order free preliminary availability check of required information on our website.
Beneficiaries register of Sweden
On August 1, 2017, a new law came into force in Sweden, which obliges legal entities to provide information about their beneficiaries to the Swedish Company Registration Service (Bolagsverket). This law is the implementation of the Fourth EU Anti-Money Laundering Directive in Swedish law.
The obligation to register beneficial ownership applies to:
Swedish legal entities
Foreign legal entities operating in Sweden
Individuals residing in Sweden who manage trusts or similar legal entities
Released from this obligation:
The government, district councils and municipalities, as well as legal entities over which they have significant control
Restricted companies with voting shares admitted to trading on a regulated market in the EEA or an equivalent market outside the EEA
Property of deceased and bankrupt persons
Sweden acceded to the The Hague Convention Abolishing the Requirement of Legalization for Foreign Public Documents on 2 March 1999.
Therefore, the documents issued in Sweden are subject to a simplified apostilling procedure, thus the documents gain full legal value in Convention member states after certified translation.
Apostilling usually takes about two weeks.
In addition, you can order certified translation from Swedish or English.