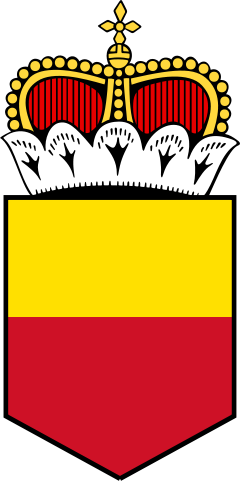 Schmidt & Schmidt provides extracts from the commercial register of Liechtenstein with a translation and an apostille.
The Principality of Liechtenstein is not a part of the European Union, but belongs to the European Single Market. The local taxation system is attractive to businesses, that is why there is a lot of offshore companies registered in this microstate.
The commercial register of Liechtenstein (Handelsregister) is a public information source created to ensure legal certainty of business activities in the country. It discloses commercial agreements between companies and legal entities or individuals.
The register was created in 1866, and switched to the electronic form in 2004. Since 1 February 2013 the register has been managed by the Department of Justice in Vaduz, which is also responsible for the real estate register.
An extract from the business register of Liechtenstein is an official document that contains information about businesses, individual entrepreneurs, legal entities, and branches of foreign companies registered in the Principality. There are more than 40 000 entries in the register today. It includes accounting and financial statements as well.
An extract from the commercial register of Liechtenstein can be used in order to:
Obtain detailed information about potential business partners
Negotiate foreign trade agreements
Register legal entities with foreign participation
File legal claims
There are two stages in the procedure of obtaining information from the Liechtensteiner business register. Firstly, you can request an electronic extract from the database: it contains the name of a company, its legal address, and registration number. Secondly, to get any further information, you have to submit an official request to the Department of Justice. The officials in the Department will evaluate if you have got a valid reason to obtain such information, and will make a decision whether to issue a requested extract or not.
If the Department officials grant your request, an extract will be provided in the form of a PDF-file with a translation. Original documents can be sent by post, in a notarised or apostilled form.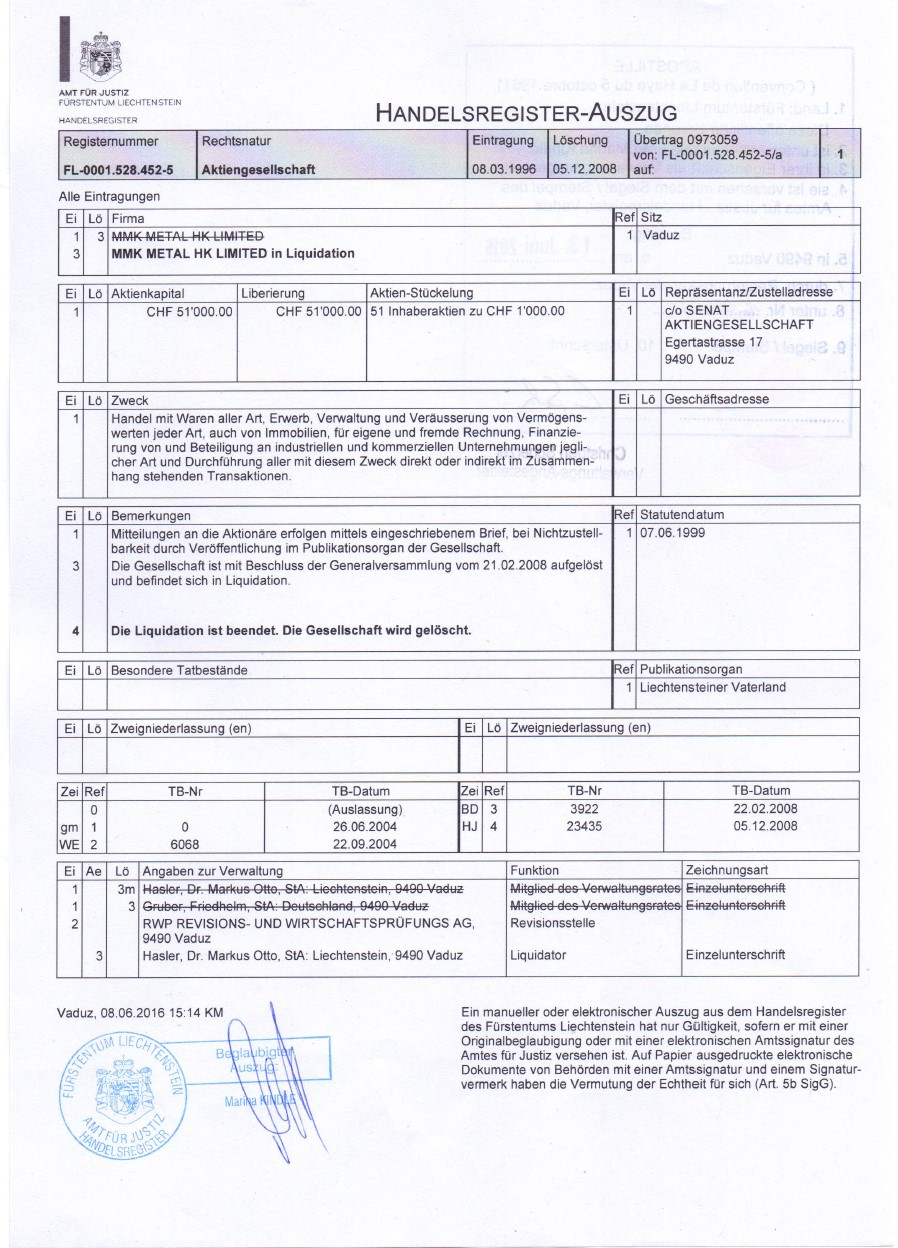 Current extract is an official document that contains up-to-date information about a company registered in Liechtenstein, including name, address, key management, and registered capital. This is the main document that confirms the legal status of a company in the Principality, similar to a Certificate of Registration. This extract can be apostilled.
Current extract from commercial register of Liechtenstein contains following information:
Full legal name
Registration number
Type of business
Legal address
Date of inclusion in the register
Company's charter
Auditor's reports
Registered capital
Board members
Copies of corporate documents
Accounting statements
NB: Information about some companies may be unavailable, or available for a fee.
You can also obtain following extracts from commercial register of Liechtenstein :
Historical extract contains information valid at a certain period of company's history, as well as the record of changes, eg. name, address, type of business and management.
Company profile copies of all documents submitted to the register, that are legally allowed to be published.
Inquiries are processed from 30 minutes.
Service
Price incl. German VAT 19%
Price excl. VAT

Price for an Electronic Extract

from

23,80

€

from

20,00

€

Price for an Extract with Apostille without international shipping

from

297,50

€

from

250,00

€



Main types of businesses in Liechtenstein:
Aktiengesellschaft – joint-stock company
Gesellschaften mit beschränkter Haftung – limited liability company
Anstalt – an incorporated organisation, a mix between a foundation and a company limited by shares
Stiftung – closed end fund
Treuhänderschaft – trust
We provide extracts from the register in strict compliance with the legislation of the Principality of Liechtenstein and the General Data Protection Regulation.
Inquiries are processed within one working day. Courier delivery of apostilled documents is paid separately by courier service tariffs.
You can order free preliminary availability check of required information on our website.
Liechtenstein Register of Beneficiaries
On 1 August 2019, the Law on the Register of Beneficiaries (Gesetz über das Verzeichnis der wirtschaftlichen Eigentümer inländischer Rechtsträger, VwEG) came into force in Liechtenstein.
Now trust providers and other relevant persons are required to provide the Ministry of Justice with information about the beneficial owners for the formation of the Register (maintained in German).
The registry is not public. The information will be available:
Authorities: Financial Market Authority (FMA)
Financial Intelligence Unit (Stabsstelle FIU)
Prosecutor's Office (Staatsanwaltschaft), etc.
Bodies performing due diligence (including banks)
To third parties on the basis of a special application
Liechtenstein acceded to the The Hague Convention Abolishing the Requirement of Legalization for Foreign Public Documents on 19 July 1972.
Therefore, the documents issued in Liechtenstein are subject to a simplified apostilling procedure, thus the documents gain full legal value in Convention member states after certified translation.
Apostilling usually takes about two weeks.
In addition, you can order certified translation from the German language.