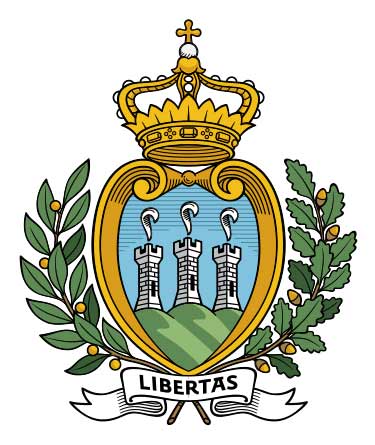 Schmidt & Schmidt provides extracts from the commercial register of San Marino with a translation and an apostille.
The Republic of San Marino is an enclaved microstate surrounded by Italy. This is the oldest extant sovereign state in Europe. San Marino is not a member of the European Union, but it is a part of the Monetary agreement with the Euro as its official currency.
Technically, San Marino is not a "classic" offshore, but it is famous for its exceptionally low taxes. OECD puts San Marino in the "grey area" of jurisdictions that have pledged to adjust their legislation to the international taxation standards, but have not yet done so.
Business activities in San Marino are regulated by the 2006 Companies Act and other documents. The trade register here is managed by the San Marino Chamber of Commerce, founded in 1959.
Extract from the Sammarinese trade register comes in the Italian language and contains basic data on companies relevant on the date of request.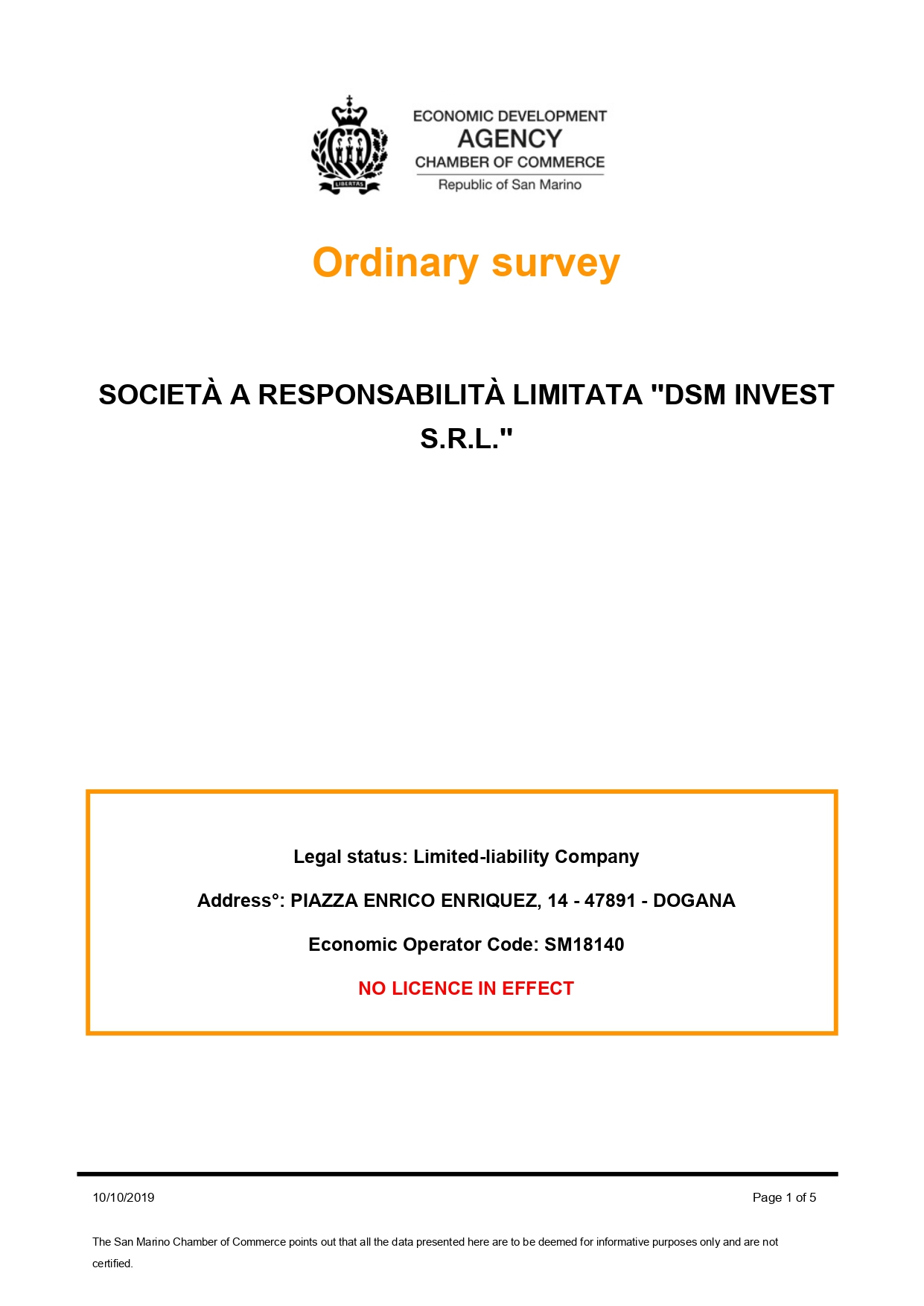 Extract contains the following information:
Full legal name
Registration number
Legal address
Registration date
Licences data
Status (active/inactive)
Other available information

NB: Information about some companies may be unavailable, or available for a fee.
Search results are available within one working day.
You can also obtain copies of annual financial statements and other documents submitted in the register.
To get a required document, we will need the following information about a company:
Full legal name
Registration number

Inquiries are processed from 30 minutes.
Service
Price incl. German VAT 19%
Price excl. VAT

Price for an Electronic Extract

from

23,80

€

from

20,00

€

Price for an Extract with Apostille without international shipping

from

357,00

€

from

300,00

€



An extract from the Trade Register of San Marino can be used in order to:
Obtain detailed information about potential business partners
Negotiate foreign trade agreements
Confirmation of the reliability of the company
File legal claims
Main types of businesses in San Marino
Società per azioni (SPA) – joint-stock company
Società a Responsabilità Limita (SRL) – limited liability company
Società Anonima (SA) – "anonymous" companies are not registered anymore.
We provide extracts from the register in strict compliance with the legislation of the Republic of San Marino and the General Data Protection Regulation.
Inquiries are processed within one working day. Courier delivery of apostilled documents is paid separately by courier service tariffs.
You can order free preliminary availability check of required information on our website.
San Marino acceded to the The Hague Convention Abolishing the Requirement of Legalization for Foreign Public Documents on 26 May 1994.
Therefore, the documents issued in San Marino are subject to a simplified apostilling procedure, thus the documents gain full legal value in Convention member states after certified translation.
Apostilling usually takes about two weeks.
In addition, you can order certified translation from Italian.