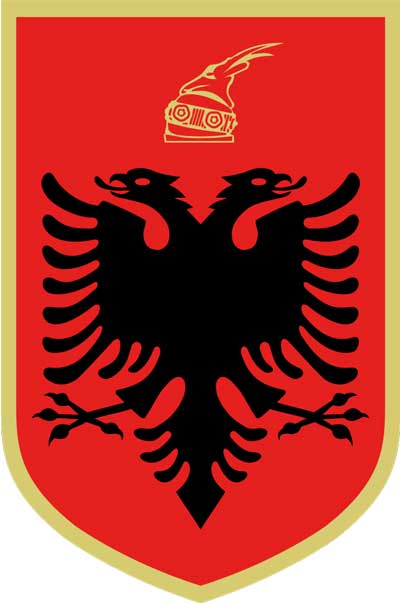 Schmidt & Schmidt provides extracts from the commercial register of Albania with a translation and an apostille.
Republic of Albania is a country in Europe, in the western part of the Balkan Peninsula. It is a parliamentary republic, with a president acting as a head of state. National currency is the Lek. Official language is Albanian. Albania is a member of the UN, NATO, Organisation of Islamic Cooperation and other international organisations.
Despite the fact that Albania is one of the poorest European countries, its economy has been improving recently. The leading sphere is the service sector (63% of GDP), while 41% of working population are employed in agriculture. The number of foreign companies starting business in Albania has been growing steadily (eg. more than 1000 companies registered in the first half of 2017).
Albania is not blacklisted as an offshore state by the Central Bank of Russia, European Union or OECD. Albania is a member of the Convention on Mutual Administrative Assistance in Tax Matters.
Activities of the commercial enterprises in Albania are regulated by the Law On Entrepreneurs and Companies of 2008, Albanian Law on Tax Procedures and other legal acts. The Albanian legislation has been a part of the civil law system since the 1990s.
Types of businesses in Albania
According to the administrative and tax legislation of Albania, companies registered in Albania are in the following categories:
SHPK – limited liability company
SHA – joint-stock company
In addition, in Albania it is possible to carry out entrepreneurial activities in the form of individual enterprises, general partnerships, limited partnerships, joint ventures and branches of foreign companies.
Should you wish to check the sincerity of your foreign business partner's request, Schmidt & Schmidt will gladly assist you.
We offer extracts from the commercial registers of more than 100 different registers in countries spread all around the globe. Additionally, we offer annual statements for a variety of companies. The original extract from any commercial register can be sent to you by mail or as a pdf-file via e-mail. Besides that, commercial register extracts can be authenticated with an apostille.
Registration of companies and commercial register are within the competence of the National Business Centre (Qendra Kombëtare e Biznesit – QKB), founded in 2015 by the Law №131/2015. This institution reports to the minister of economic development, tourism, trade and business.
Formation of the QKB was based on two state institutions – The National Licensing Center and the National Registration Center (existed from 2007 to 2015). QKB is divided into five directorates and has branches in all regions of the country.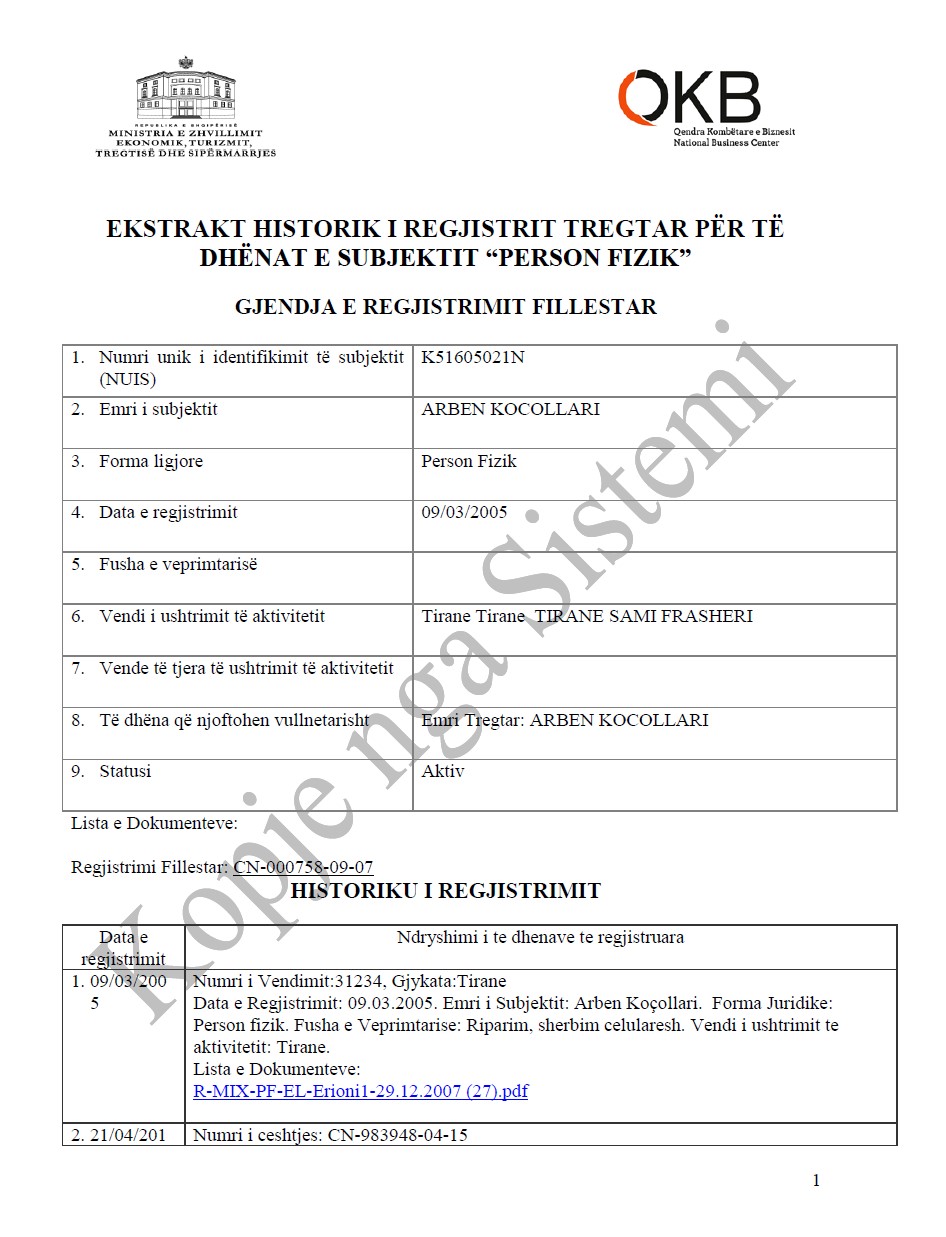 The "Ekstrakt i regjistrit", as the commercial register extract is called in Albania contains the basic information relevant at the moment of request and is in Albanian.
An extract contains the following information:
Name of the company
Registration number
Legal form
Main activities
Tax ID
Legal address
Charter capital
Company status
Information about founders and key management
Data on bankruptcy, merger or dissolution procedures
Registration date
Charter copy
Active franchises
Company history statement
Any other information that can be obtained in a legal manner
Inquiries are processed from 30 minutes.
Service
Price incl. German VAT 19%
Price excl. VAT

Price for an Electronic Extract

from

59,50

€

from

50,00

€

Price for an Extract with Apostille without international shipping

from

297,50

€

from

250,00

€



Search and obtainment of the extract are only possible with the following information:
Full legal name of an organisation
Registration number
Legal address
NB: In some cases, information may be unavailable, or available for a fee.
Albania has been a member of The Hague Convention Abolishing the Requirement of Legalization for Foreign Public Documents since 3 September 2003.
Therefore, the documents issued in Albania are subject to a simplified apostilling procedure, thus the documents gain full legal value in Convention member states after notarised translation.
An extract from the commercial register of Albania can be used in order to:
Obtain detailed information about potential business partners
Negotiate foreign trade agreements
Register legal entities with foreign participation
File legal claims
We provide extracts from the register in strict compliance with the legislation of the Republic of Albania and the General Data Protection Regulation.
You can also order a notarised translation from Albanian.