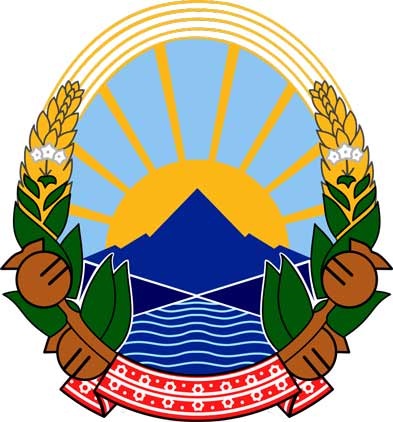 Schmidt & Schmidt provides extracts from the commercial register of Macedonia with a translation and an apostille.
Registration of companies in the Former Yugoslav Republic of Macedonia is regulated by the Central register. The register functions in the electronic form, which makes it quick to register a company (within a week) and to get necessary information.
Registration of companies in Macedonia is regulated by the Macedonian Law on Trade Companies and other local laws. Macedonia is not blacklisted as a tax haven/offshore centre by OECD, G20 or the EU.
An extract from the business register of Macedonia is an official document that contains information about businesses, individual entrepreneurs, legal entities, and branches of foreign companies registered in the country.
Extracts from commercial register of North Macedonia contain following information:
businesses
limited liability companies
partnerships
individual entrepreneurs
joint-stock companies
local branches of foreign companies
Apart from extracts, the Central register contains such documents as annual accountancy statements, deposits, lease financing, investments in real estate, ownership certificates, prohibitions on financial activities, fines, and acts of civil registration.
An extract from the commercial register of North Macedonia can be used in order to:
Obtain detailed information about potential business partners
Negotiate foreign trade agreements
Register legal entities with foreign participation
File legal claims
Appeal to arbitration
An extract is provided in the form of a PDF-file in the Macedonian language, with a translation. Original documents can be sent by post, in a notarised or apostilled form.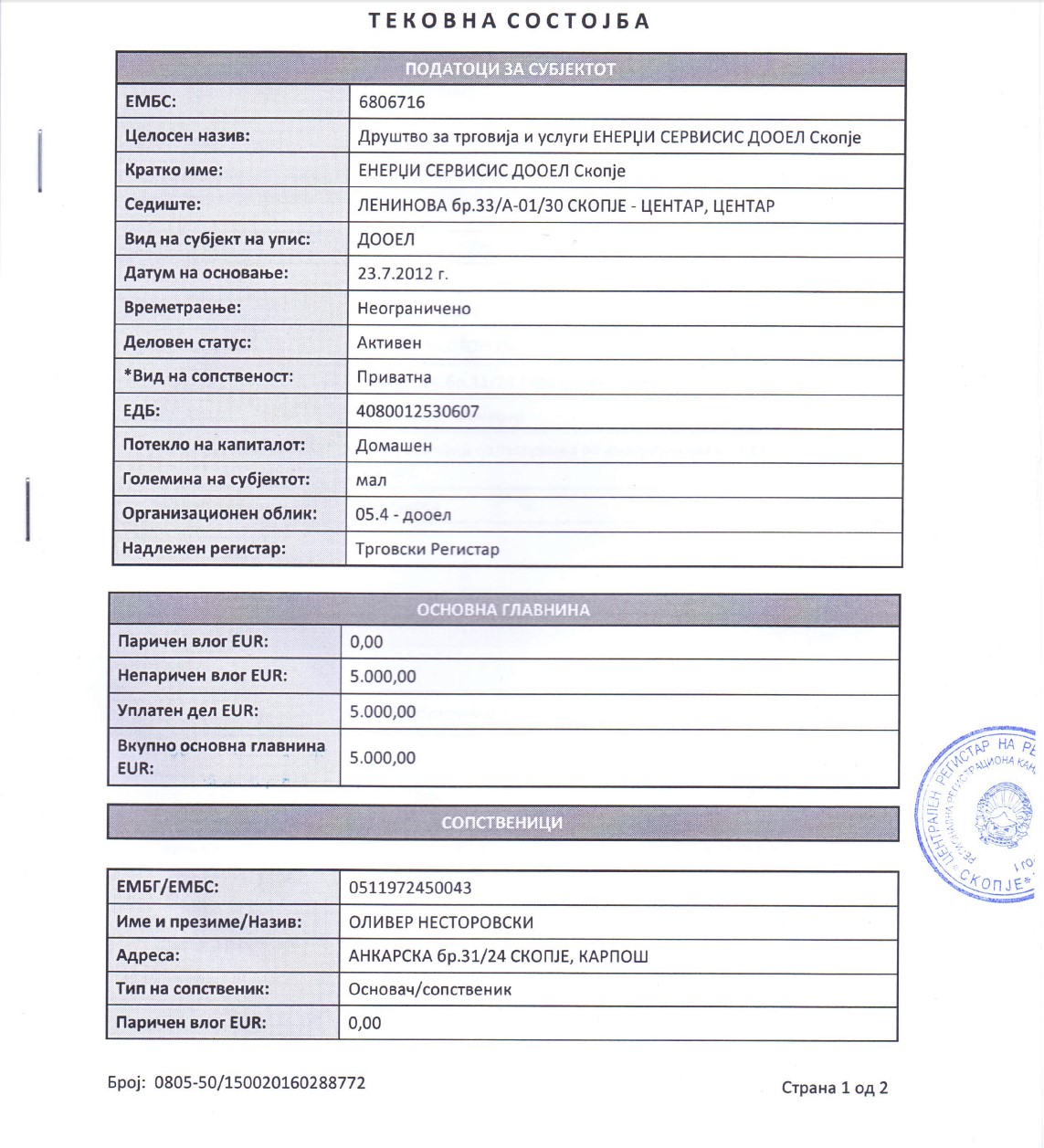 Current extract is an official document that contains extended up-to-date information about a company registered in North Macedonia, including registration codes, submitted annual financial reports, and contact information.
Current extract from commercial register of North Macedonia contains:
Registration number
Full and short legal names
Type of business
Founding date
Incorporation form
Registration details
Registered capital
Details about directors
Legal address
NB: Amount of available information depends on the type of business. Information about some companies may be unavailable, or available for a fee.

Inquiries are processed from 30 minutes.
Service
Price incl. German VAT 19%
Price excl. VAT

Price for an Electronic Extract

from

35,70

€

from

30,00

€

Price for an Extract with Apostille without international shipping

from

297,50

€

from

250,00

€



Search in the register is possible by a company name.
Main types of businesses in Macedonia:
Трговец Поединец – individual entrepreneur
Явно Трговско Друство – general partnership
Командитно Друство – limited partnership
Компанијо со ограничен одговорностом – limited liability company
Акционерско Друштво – joint-stock company
Подружница, Филијала – subsidiary branch
The most common type is the limited liability company (minimal registered capital – 5000 EUR) and joint-stock company (minimal registered capital – 25000 EUR).
Despite overall difficulties in economy, Macedonia is in the top 10 of countries in the world with the best conditions for businesses.
We provide extracts from the register in strict compliance with the legislation of North Macedonia and the General Data Protection Regulation.
Inquiries are processed within one working day. Courier delivery of apostilled documents is paid separately by courier service tariffs.
You can order free preliminary availability check of required information on our website.
Macedonia acceded to the The Hague Convention Abolishing the Requirement of Legalization for Foreign Public Documents on 24 April 1965, as a part of Yugoslavia.
Therefore, the documents issued in Macedonia are subject to a simplified apostilling procedure, thus the documents gain full legal value in Convention member states after notarised translation.
Apostilling usually takes about two weeks.
In addition, you can order notarised translation from the Macedonian language.
Do you have any questions about the offer? Contact us and arrange a free of charge consultation!