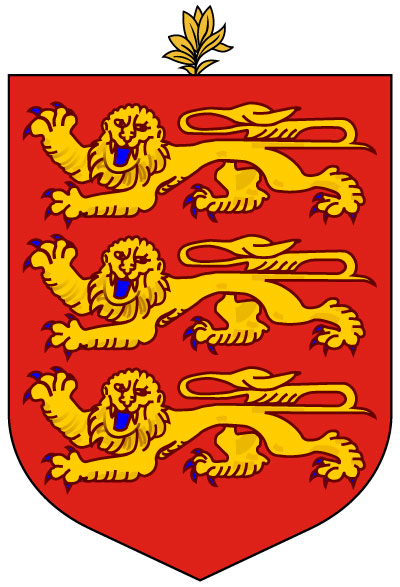 Schmidt & Schmidt provides extracts from the commercial register of Guernsey with a translation and an apostille.
Guernsey is an island in the English Channel, and one of the Crown dependencies, along with Jersey and Isle of Man. Queen Elizabeth II is represented here by the Lieutenant Governor. Local currency is the pound sterling. Guernsey is not a part of the European Union, but it has got the access to the single market.
Financial services are the core of the local economy, making up 37% of GDP and employing 19% of working population. Other important sectors are horticulture and tourism.
Due to its exceptionally low taxes, Guernsey is a popular offshore centre. At the same time, OECD does not blacklist it as a non-cooperative tax haven, but as a jurisdiction that does apply international taxation standards to an acceptable extent. In October 2014 Guernsey, along with 50 other jurisdictions, has joined the new global system of automated financial data exchange – Common Reporting Standard. Similar agreements were signed by Guernsey with USA and UK. By 2016 Guernsey has fully or partially applied 48 out of 49 FATF recommendations, which means high level of financial standards on the island.
Nowadays, Guernsey, among other Crown dependencies, is discussing the creation of public register of beneficial ownership by 2019. This law has been issued by the United Kingdom despite the criticism from the Guernsey authorities.
Business activities in Guernsey are regulated by, inter alia, the Companies (Guernsey) Law of 2008. The Guernsey business legislation is based on the British one.
Main types of businesses in Guernsey
Guernsey Private Company Limited by Shares.
Guernsey Company Limited by Guarantee.
Guernsey Exempt Private Company.
Guernsey Exempt Investment Schemes.
Guernsey Exempt Insurance Companies.
Guernsey International Company.
Guernsey Branch of Overseas Company.
Guernsey General Partnership.
Guernsey Limited Partnership.
Guernsey Trusts.
Guernsey International Trusts.
The Registry of Companies in Guernsey is administered by the Registrar. The Registry has existed in its current form since June 2008. Before that the registration of companies, as well as all other registration procedures (such as civil registration) had been done by a special court official. There are more than 20 000 companies in the register in total.
Extracts from the commercial register of Guernsey
Search in the register is not free of charge. Search results are sent to you within 3 days after request submission.
To get a required document, we will need the following information about a company:
Full legal name
Registration number
Guernsey acceded to the The Hague Convention Abolishing the Requirement of Legalization for Foreign Public Documents on 21 August 1964, under the jurisdiction of the United Kingdom.
Therefore, the documents issued in Guernsey are subject to a simplified apostilling procedure, thus the documents gain full legal value in Convention member states after notarised translation.
An extract from the business register of Guernsey can be used in order to:
Obtain detailed information about potential business partners
Negotiate foreign trade agreements
File legal claims
We provide extracts from the register in strict compliance with the General Data Protection Regulation.
In addition, you can order notarised translation from the English language.
Do you have any questions about the offer? Contact us and arrange a free of charge consultation!