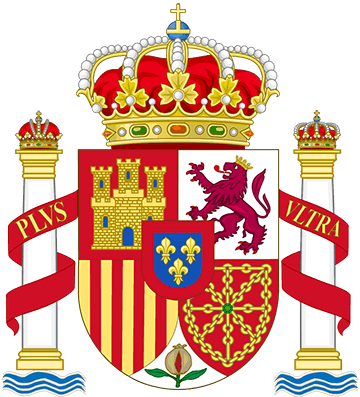 Schmidt & Schmidt provides extracts from the commercial register of Spain with a translation and an apostille.
The commercial register of Spain has got a long history. Its origins can be traced back to the such documents as "Ordenanzas de Bilbao" (a registry of matriculation numbers and flagging for ships, created in 1737) and the 1885 Commercial Code ("Código de Comercio"). The current version of the register has been functioning since 1998.
The business register of Spain is managed by the Business Registrars of the Directorate-General for Registers and Notaries – an institution under the direct authority of the Ministry of Justice. The Registrars are professional legal experts who only make entries in the register after a thorough verification of the submitted information. Registration is obligatory when starting a business – it is an essential part of incorporation procedures.
Nowadays the register is administered in an electronic form. The extracts from it are available in hard copy as well.
The Business Register of Spain contains information about:
Individual entrepreneurs
Legal entities
Partnerships
Credit organisations and insurance companies
Investment and pension funds
Foreign companies and their branches, operating in Spain
Branches of foreign companies
An extract from the business register of Spain can be used in order to:
Obtain detailed information about potential business partners
Negotiate foreign trade agreements
Register legal entities with foreign participation
Apply for work visas to Spain
File legal claims
The data from the commercial register of Spain is provided in the form of a PDF-file with a translation. Original documents can be sent by post, in a notarised or apostilled form.
To get a required document, we will need the following information about a company:
Full legal name
Incomplete name with full legal address
Main types of businesses in Spain
Legal entities:
Sociedad anónima (SA) – joint-stock company
Sociedad de responsabilidad limitada (SRL) – limited liability company
Sociedad Limitada Nueva Empresa (SLNE) – "new" limited liability company
Sociedad Limitada Unipersonal (SLU) – limited liability company with one founder
Sociedad comanditaria por acciones (Soc. Com. p.a.) - joint-stock partnership in commendam
Unincorporated:
Empresario Individual – individual entrepreneur
Sociedad Civil (SC) – full partnership
Sociedad colectiva (Soc.Col.) – registered partnership
Sociedad comanditaria simple (Soc.Com.) – limited partnership
We provide extracts from the register in strict compliance with the legislation of Kingdom of Spain and the General Data Protection Regulation.
Inquiries are processed within one working day. Courier delivery of apostilled documents is paid separately by courier service tariffs.
You can order free preliminary availability check of required information on our website.
Spain acceded to the The Hague Convention Abolishing the Requirement of Legalization for Foreign Public Documents on 28 September 2004.
Therefore, the documents issued in Spain are subject to a simplified apostilling procedure, thus the documents gain full legal value in Convention member states after notarised translation.
Apostilling usually takes about two weeks.
In addition, you can order notarised translation from the Spanish language.
Do you have any questions about the offer? Contact us and arrange a free of charge consultation!