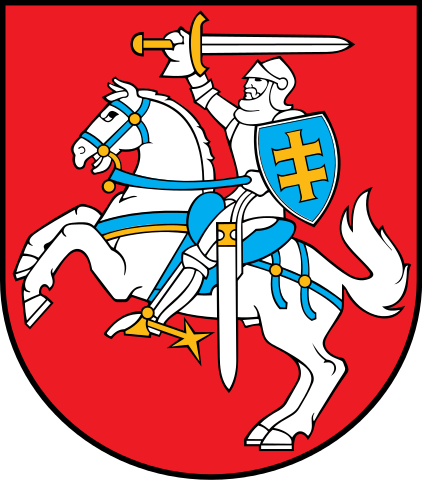 Schmidt & Schmidt provides extracts from the commercial register of Lithuania with a translation and an apostille.
Register of legal persons of Lithuania (Lietuvos juridinių asmenų registras) is maintained by the Register Centre (Registrų centras), a state body supervised by the Ministry of Justice. The Register Centre was opened by the Lithuanian government in 1997.
The commercial register of Lithuania is a public information source that was created in 2004, and contains data on 26 types of businesses. There are entries available starting from the year 1990. Apart from that, the register contains annual financial statements that legal entities are legally bound to publish.
The main goal of the register is to ensure transparency of business activities.
The commercial register of the Lithuania switched to the electronic form in 2010. Despite that, it is only available to Lithuanian citizens and legal entities. Therefore, if getting information about a Lithuanian company is an urgency, we can provide extracts from the European Business Register (EBR). However, it is possible to check the availability of information about a particular company, free of charge.
An extract from the commercial register of Lithuania can be used in order to:
Obtain detailed information about potential business partners
Negotiate foreign trade agreements
Register legal entities with foreign participation
File legal claims
Extracts from the register are available in the Lithuanian language. If needed, they can be obtained in hard copy, notarised and apostilled.
To get a required document, we will need the following information about a company:
Full legal name
Incomplete name with full legal address
Registration number
Main types of businesses in Lithuania:
Akcinė bendrovė (AB) – joint-stock company
U daroji akcinė bendrovė (UAB) – limited liability company
Komanditine ūkine bendrija (KŪB) – limited partnership
Tikroji ūkine bendrija (TŪB) – simple partnership
Individuali įmonė (IĮ) – individual entrepreneur
We provide extracts from the register in strict compliance with the legislation of the Republic of Lithuania and the General Data Protection Regulation.
Inquiries are processed within one working day. Courier delivery of apostilled documents is paid separately by courier service tariffs.
You can order free preliminary availability check of required information on our website.
Lithuania acceded to the The Hague Convention Abolishing the Requirement of Legalization for Foreign Public Documents on 5 November 1996.
Therefore, the documents issued in Lithuania are subject to a simplified apostilling procedure, thus the documents gain full legal value in Convention member states after notarised translation.
Apostilling usually takes about two weeks.
In addition, you can order notarised translation from the Lithuanian language.
Do you have any questions about the offer? Contact us and arrange a free of charge consultation!