In contrast to the European Union, where furniture is generally not subject to compulsory CE marking, there is a special Technical Regulation in the Eurasian Economic Union (EAEU), which requires compulsory conformity assessment and an EAC marking for furniture circulating on the market of the EAEU. Importing furniture without EAC marking is fined with up to one million Rubel and can lead to suspention of the business activities.
Legal framework
The main technical document is TR CU 025/2012 On safety of furniture. It sets the requirements for furniture and its use with the aim to protect life, health, property and the environment. The EAC marking should protect consumers against misuse or misleading advertising.
Application area
The Technical Regulation TR CU 025/2012 applies to all furniture which is placed on the Eurasian market, i.e. either manufactured in the EAEU or imported from abroad. Individually crafted designer furniture is also covered by these rules, while second-hand or antique furniture not. TR CU is applied for furniture used at home, laboratories, hotels, theaters, public premises, shops etc.
According to the technical regulation the furniture can be devided into following functional classes:
tables (dining, writing desk, coffee table, tables for terraces and antechambers etc)
chairs, armchair, bench seat, stools, benches, puffs, coaches)
beds
mattress
wardrobe, cupboards, bedside tables, racks, shelves, chest of drawers and others (chests, bookcases, folding screens, stands, hangers, boxes etc.)
furniture for children (tables, chairs, beds, playpen, armchairs, boxes for toys, coaches, wardrobe, stools, benches, mattress etc.)
TR CU 025/2013 does not apply to:
furniture for use in dental, medical and veterinary practice
furniture for use on air, ground or underground transport
antique furniture
second-hand furniture
sample furniture for advertising purposes or exhibition
There are two types of conformity assessment procedures applied to the furniture - EAC Certifiakte or >a href="/eac-declaration-conformity-technical-regulations-eurasian-economic-union"> EAC Declaration.
TR CU 025/2012 Certificate applies to:
children's furniture
school furniture
nursery furniture
The EAC certificates of the EAEU apply in all member states within the EAEU and are valid for up to 5 years. The issued EAC certificates are registered in the uniform register of the EAEU.
EAC Declaration
EAC declaration must be issued for other types of furniture for private or commercial use.
An EAC declaration is issued by the producer himself. It must be registered at the EAEU's uniform register. The registration can be applied only by a legal person registered in the EAEU. Foreign furniture producer can resort to services of an authorized representative in Russia and other countries of the EAEU.
EAC certification of electric lighting or electric household appliances
Some pieces of furniture with an integrated electric lighting may also subject to obligatory assessment according to other Technical Regulations, such as TR CU 004/2011 On safety of low-voltage equipment or TR CU 020/2011 On electromagnetic compatibility. In addition, other proofs of conformity may be required. In case of crockery the state hygienic registration is required. This is the case when it concerns electrical equipment with an alternating current between 50 and 1.000 Volt or a direct current between 75 and 1.500 Volt. According to the requirements of the TR CU 020/2011 and TR CU 004/2011 technical passport and instruction manual in Russian.
The EAC declaration of conformity can only be applied by the company established in the Eurasian Economic Union. For this reason, an authorized representative within the EAEU is required. If you need an authorized representative, we will be happy to offer you a suitable company that takes over this function.
5 steps for a successful conformity assessment of the furniture
Classification of the product: First of all, you have to define which kind of conformity assessment process should be applied for your product.
Choice of samples: In both cases samples must be sent to a test laboratory in the EAEU.
Preparation of the technical documents like technical passport or operational manual in Russian (for lighting)
Issuing of the EAC Certificate or EAC Declaration according to the test results and its registration
EAC marking of the furniture
EAC marking
The products declared according to TR CU 025/2012 must be marked with the EAC conformity mark before launching in the market. The conformity mark shall be affixed to each unit and (or) shipping documents. The marking must be carried out in such a way that it is easily recognizable and legible throughout the entire shelf life of the product. Appropriate marking may only be made if the corresponding production meets the requirements of all relevant technical regulations.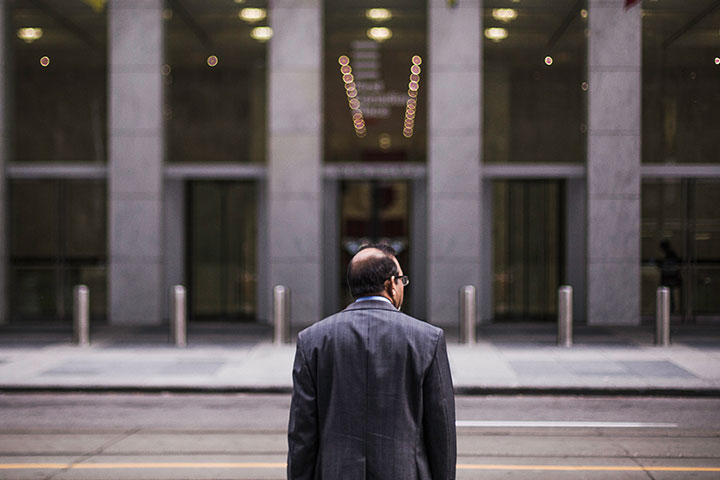 The manufacturer, which is not based in one of the member states of the Eurasian Economic Union, is not entitled to request the conformity assessment of furniture to comply with the requirements of TR CU 025/2012.
In order to be able to carry out a conformity assessment, the foreign manufacturer must commission a authorized representative in one of the member states of the Eurasian Economic Union. This then represents the foreign manufacturer's interest in working with the certification bodies of the Eurasian Economic Union with regard to the safety and quality of products and compliance with technical regulations.
Our offer
Our export consultants have many years of experience in the import of furniture to Russia and its customs processing. We offer a comprehensive service package, which includes the preparation of all necessary documents, the corresponding customs handling, and the logistics. We will help you acquire necessary certificates and permits.
We offer:
Your benefits
We rely on the German commercial tradition of management. Responsibility, competence and loyalty are not empty words for us, but the basis of our commercial philosophy. Our customers choose us because we prove every day that our services are the right choice for those who appreciate both your time and money. That is why we guarantee:
personal handling of each order
transparency
high quality of services
swift processing of your documents
free from defect of title
Our goal is to establish a mutually beneficial business relationship with all of our clients and partners.
We are pleased to provide you with professional and qualified assistance and are at your disposal for further information or questions concerning the import and certification of furniture.